Office Meeting Room Interior Design
The great area for learning, wining, and big decisions.
Our Office Meeting Room Interior Design
Rawabi Interiors is dedicated to upraising the corporate experience with modern office meeting rooms interior design and fit-out services. Our tailored designs encourage a collaborative atmosphere, ensuring that each room is not only a place of coming together but also a hub of innovation and productivity. We focus on creating spaces that are acoustically optimized to maintain privacy and enhance communication.

The selection of comfortable furniture in these projects is crucial, providing comfort during long sessions without sacrificing elegance or the corporate aesthetic. Advanced technological integrations are seamlessly embedded within the fit-out, ensuring functionality meets modernity. Lighting is crafted to adapt to various times of the day, maintaining energy efficiency while setting the right mood for every discussion.

The color schemes and materials selected are carefully chosen to reflect the company's brand and to refer to a sense of calm and focus. Each meeting room created by us stands as a testament to careful planning and a clear understanding of the corporate environment in Dubai, ensuring that every layout is as functional as it is visually compelling.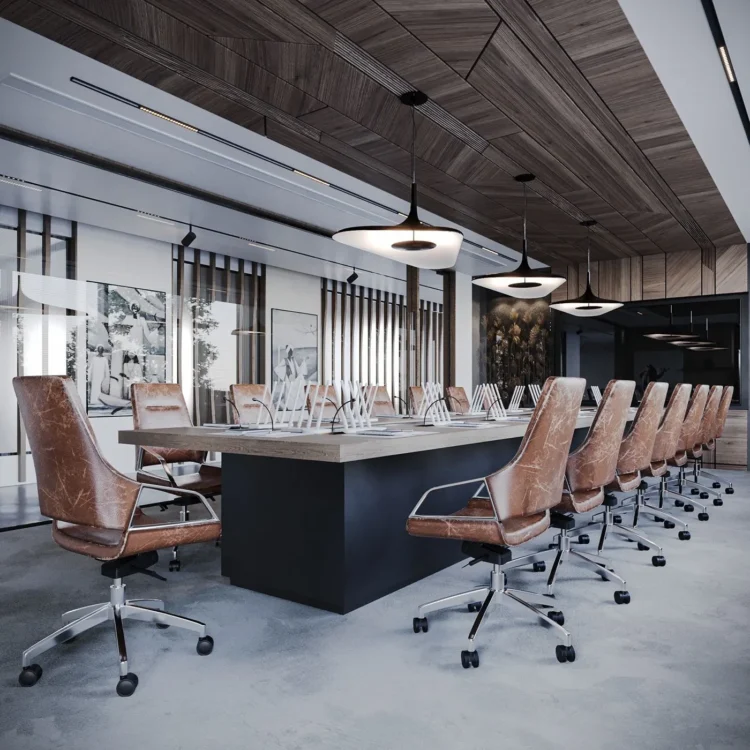 How We Work
At Rawabi Interiors, our approach to office interior design and fit-out is supported by a thorough understanding of our clients' needs and a commitment to excellence. We start our process with an in-depth consultation to capture the essence of the company's culture and the functional requirements of their discussion spaces. Our team carefully plans every detail, from space layout to technological integration, ensuring that each space is optimized for functionality and comfort.

We hold a collaborative design ethos, working closely with clients to ensure their vision and our expertise connect to create an exceptional environment. Sustainability and adaptability are key elements of our process, ensuring that the rooms we create are not only modern but future-proof. Our project management is precise, with every stage from initial sketches to final fit-out executed with utmost professionalism and attention to detail, resulting in an office meeting room that facilitates smooth and productive meetings.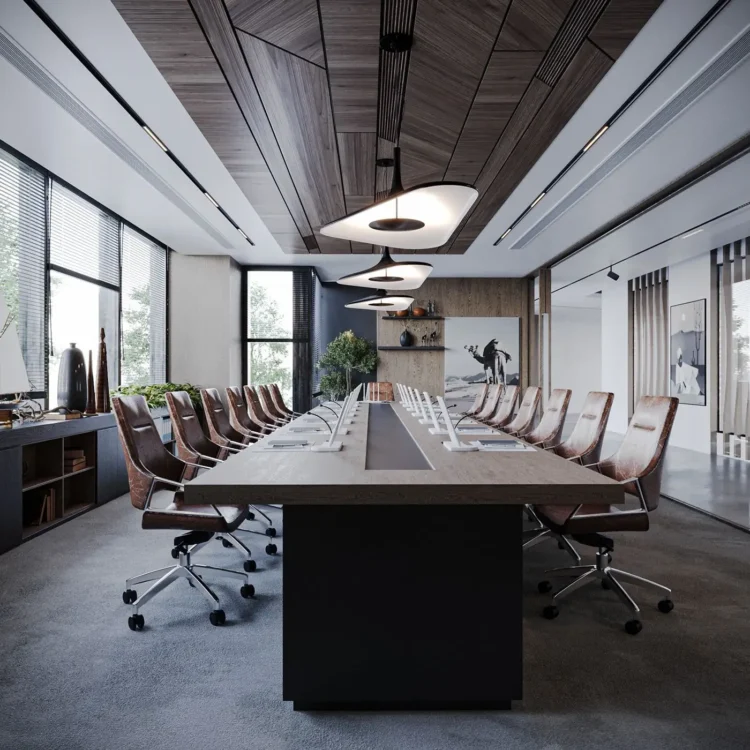 Our Team
The Rawabi Interiors team is a group of visionary designers, professional project managers, and skilled artists, all experts in the slot of interior design and fit-out. Our team is proficient at creating bespoke spaces that are both aesthetically noticeable and supremely functional, catering to the unique demands of a diverse clientele. The project managers ensure that each project timeline is meticulously planned and adhered to, making the fit-out process smooth and efficient.

Our artists bring visions to life, their work is evident in the flawless finishes and bespoke fittings that define our projects. The collaborative spirit of our team means that innovation is always at the top front, ensuring that every office meeting room is a space that inspires and enhances the meeting experience. The synergy between our team members is what enables us to deliver projects that set new benchmarks in design excellence.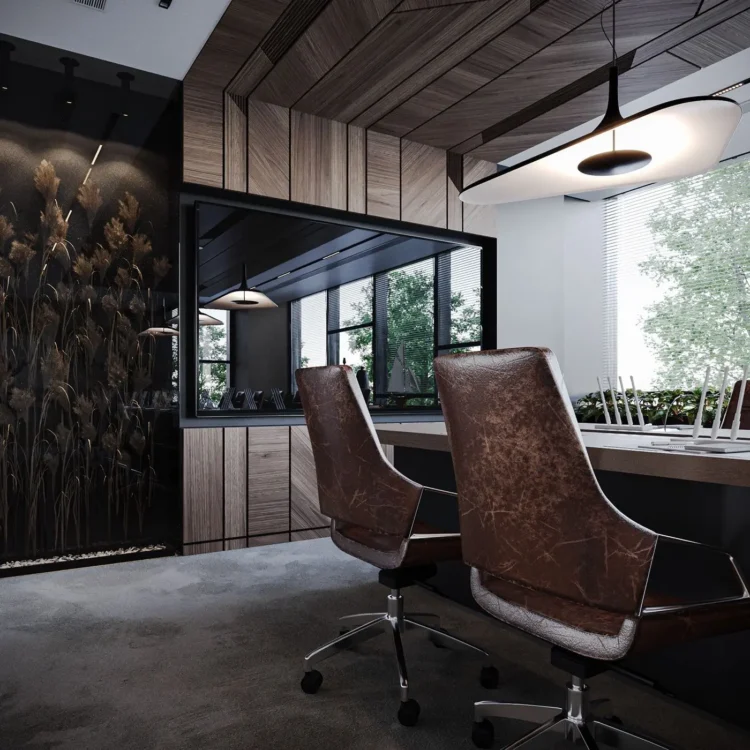 Why Us
Choosing Rawabi Interiors for your project means going for a partner who values the impact of a well-designed space on business outcomes. Our dedication to creating functional, stylish, and elegant areas sets us apart. We understand that an office meeting room is the heart of decision-making, and our work is tailored to facilitate clear communication and comfortable collaboration.

With a track record of delivering exceptional projects, we offer unique expertise and insight into the creation of meeting rooms that are not just spaces but strategic tools for business growth. Our commitment to client satisfaction is fixed, and our portfolio of successful projects is a proof to our ability to exceed expectations. When it comes to transforming a space into a dynamic and engaging environment, Rawabi Interiors is the name that embodies trust, quality, and innovation.
Explore Other Office Services