Salon Bathroom Interior Design
We believe that the salon's bathroom is a reflection of its commitment to luxury and attention to detail.
Our Salon Bathroom Interior Design
The bathroom interior design and fit-out summarizes a blend of modern luxury and functional elegance, creating an ambience that complements the indulgent experience of a beauty salon. High-quality, durable materials are selected to withstand the high humidity and usage demands, ensuring longevity and ease of maintenance. The color palette releases a serene and clean atmosphere, with a fine indication to the latest trends in dubai.

magnificent lighting fixtures are strategically placed to provide both ambiance and task lighting, essential for this space. The fit-out includes custom cabinetry that maximizes storage while maintaining sleek lines and uncluttered spaces. Modern sanitary fixtures with water-saving features reflect an environmentally conscious approach.
The layout is carefully planned to ensure efficient flow and accessibility, sticking to the highest standards of beauty salon bathroom interior design.

Accent elements, such as decorative mirrors and artwork, are thoughtfully integrated to enhance the overall experience. For a touch of regional style, traditional Middle Eastern patterns are added beautifully into the tile work. This project stands as a testament to elegance, functionality, and sustainability.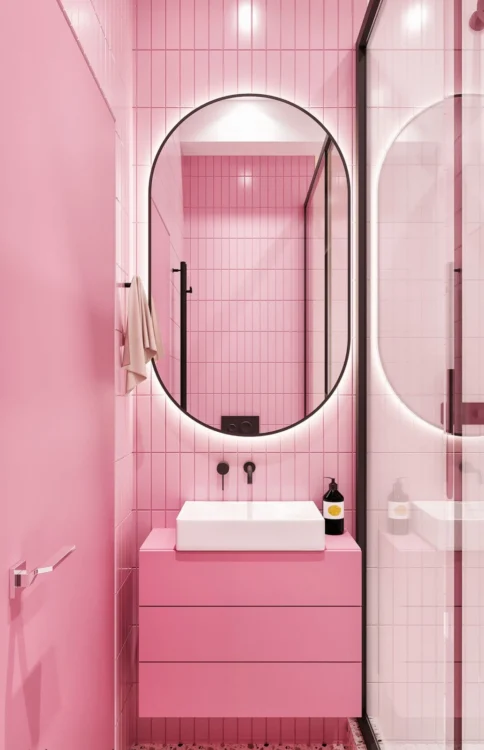 How We Work
At Rawabi Interiors, our approach to beauty salon bathroom interior design and fit-out is organized and client-focused. We start by assessing the specific needs of your clients and the logistic demands of your space, ensuring that our projects promote comfort and efficiency. Our process is interactive, involving clients at every stage to ensure the final result is fully aligned with their vision and functional requirements. We bring precision to planning, using advanced 3D modeling to provide a realistic preview of the proposed changes.

Our project management is cautious, with a clear timeline and budget adherence, ensuring a smooth and transparent journey from concept to completion. We integrate innovative features such as touchless faucets and automatic soap dispensers to enhance hygiene and user experience. For a space that merges aesthetic appeal with practicality, we are the go-to provider, guaranteeing a space that is both welcoming and resilient.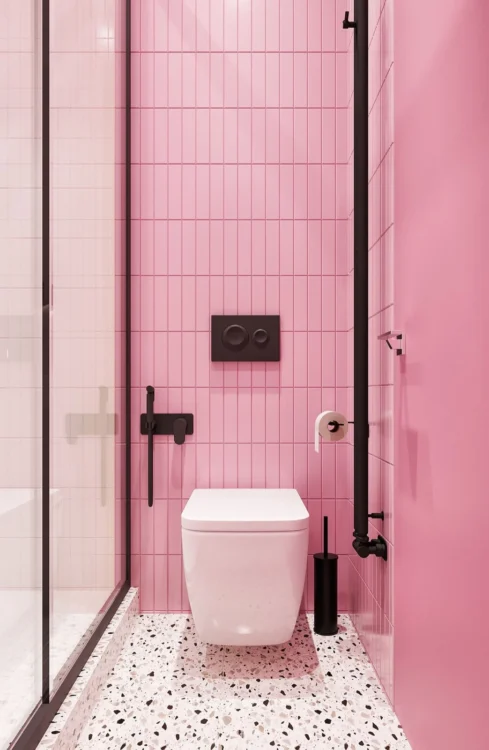 Our Team
The team at Rawabi Interiors is a dynamic group of skilled designers, architects, and technicians who excel in this domain. Our designers are great at creating spaces that are both modern and timeless, ensuring that each bathroom stands up to the trends and the test of time. Our architects specialize in maximizing space utility, while our technicians ensure that every installation is executed to perfection.

The craftsmen we collaborate with are committed to quality, using strong good quality materials that guarantee longevity and ease of maintenance. At the helm, our project managers oversee the complex details of each project, ensuring that every aspect is completed to the highest standards. Our collective expertise means that we are equipped to handle the unique challenges of designing beauty salon bathrooms that are both functional and refreshing retreats.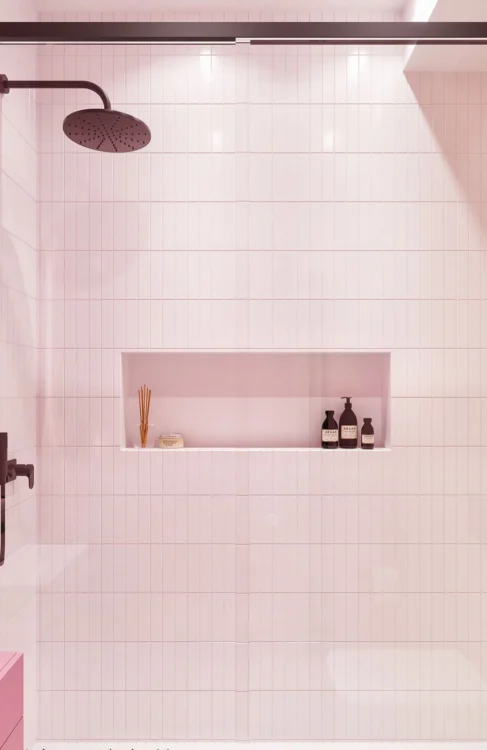 Why Us
Selecting us for your project means choosing excellence and expertise. We recognize that a well-designed salon bathroom goes beyond mere functionality; it is a statement of your company's values and care for its clients. Our portfolio showcases a range of options that are as efficient as they are elegant.

We are dedicated to creating spaces that enhance the daily routines of clients, with careful consideration for environmental impact through sustainable practices. Our commitment to delivering unmatched quality and innovation sets us apart. With us, you get a partner that is invested in providing a design that is not only practical and durable but also a reflection of your commitment to quality.
Explore Other Salon Services