Salon Hair Cut Area Interior Design
To us, the hair station serves as the pivotal space defining a salon's aesthetic.
Our Salon Hair Cut Area Interior Design
Rawabi Interiors excels in the art of beauty salon hair station interior design and fit-out, creating spaces that are both aesthetically appealing and highly functional. Each station is a masterpiece, featuring sleek workstations equipped with the latest in hair care technology. The lighting is carefully engineered to provide the perfect ambiance for styling, while ensuring that each cut and color is rendered in true-to-life tones.

Mirrors are strategically placed to enhance the sense of space and provide clients with a flawless view of their transformations. The selection of chairs blends comfort with elegance, ensuring client comfort during long appointments. Custom cabinetry is installed to store tools and products, keeping the area tidy and efficient. The overall design blends with the theme, creating a united and branded experience. Our fit outs consider the stylist's need for movement and the client's demand for luxury, ensuring that every aspect of the project promotes an outstanding service experience.

Attention to detail is essential, from the durable flooring that withstands high foot traffic to the discrete but accessible electrical outlets for styling tools. Our approach to beauty salon hair station interior design and fit-out in Dubai is where functionality meets elegance, setting the stage for stylistic excellence.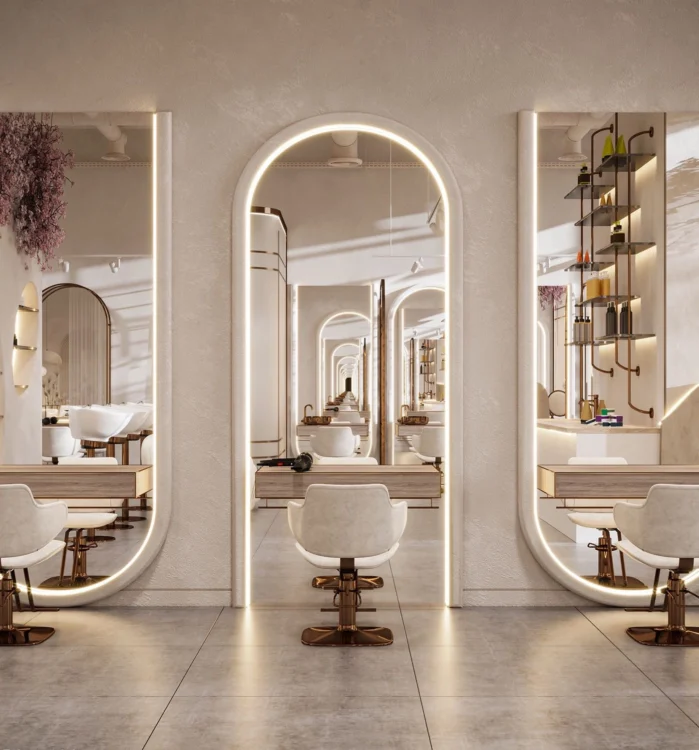 How We Work
At Rawabi Interiors, our approach to beauty salon hair station interior design and fit-out in Dubai is a careful blend of client engagement and creative innovation. We start by analyzing the unique style and functional needs of each client to create a tailored plan. Our team develops a detailed blueprint that balances the creative aspirations with practical necessities, ensuring that the design is both luxurious and comfortable.
We incorporate client feedback at every stage, clearing our layouts to meet their precise specifications. The fit-out process is smoothly managed to minimize disturbance and delay, adhering to the highest standards of craftsmanship. By employing a systematic project management method, we guarantee that every beauty salon hair station is executed with precision, meeting our client's expectations for luxury and operational efficiency.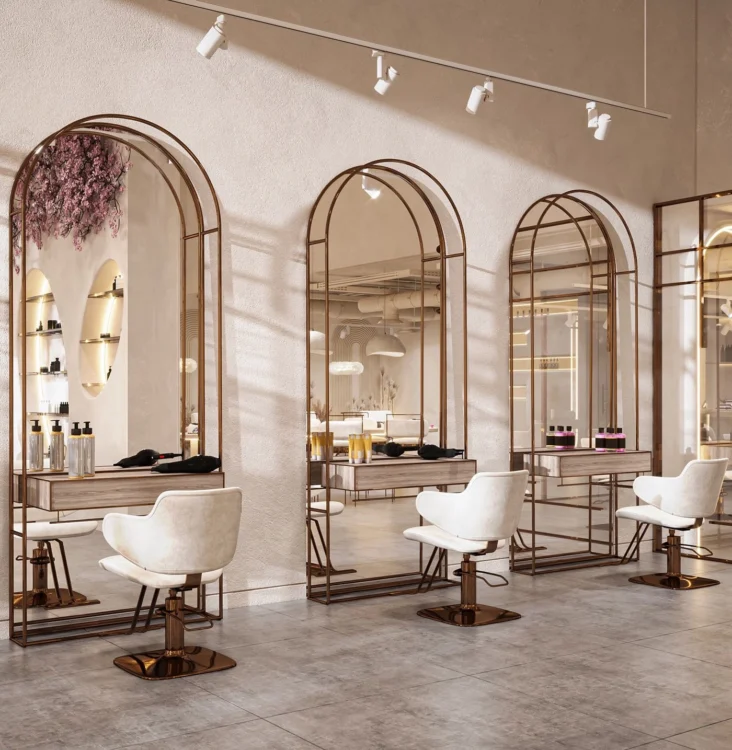 Our Team
Our team at is the keystone of our success in delivering first-class beauty salon hair station interior design and fit-out in Dubai. Composed of seasoned designers, each member brings a group of creativity and technical expertise to the table. Our team is skilled at transforming ideas into tangible aspects that resonate with the character of each salon.
Skilled engineers and technicians work diligently to bring these visions to life, ensuring that every fit-out meets our strict quality standards. Collaboration and continual skill enhancement are the hallmarks of our team, enabling us to deliver innovative hair stations. Together, we are dedicated to crafting spaces that not only look gorgeous but also create a workflow that allows stylists to operate at their best.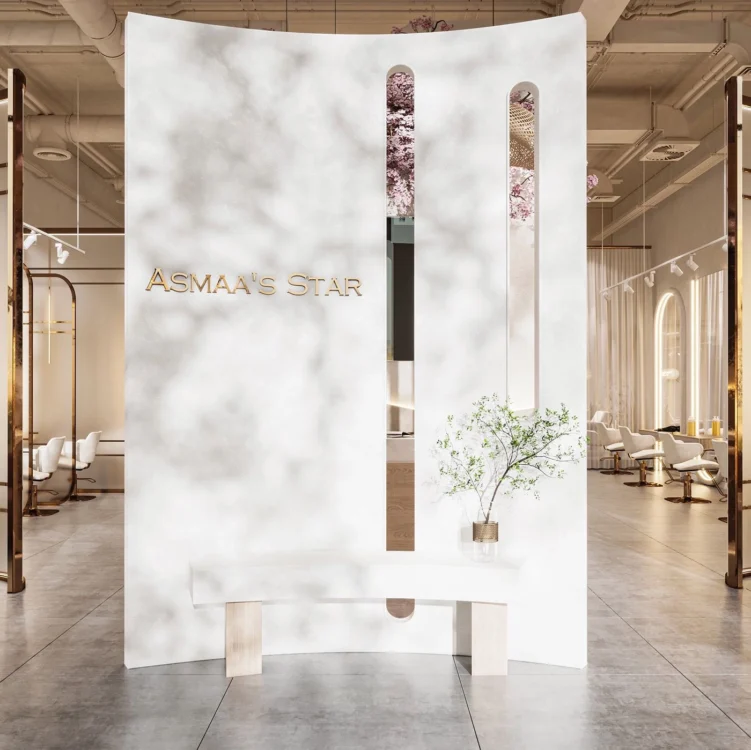 Why Us
Choosing us for your projects means going for a partner that is committed to elevating your salon's aesthetic and functional appeal. Our luxurious designs are not just visually stunning but are also conceived to optimize the stylist's workspace for great performance. We understand that the hair station is the heart of the salon, and our designs reflect this importance, ensuring that each station is a sanctuary of creativity and efficiency.

Our track record portfolio of successful fit outs in the industry speaks to our ability to deliver layouts that stand out. Our dedication to quality and attention to the unique brand of each client makes us a premier choice for your projects. With us, you gain a partner that is as invested in your success as you are, providing not just a service, but an experience that enhances your reputation and delights your clients.
Explore Other Salon Services