Salon Hair Wash Area Interior Design
We believe that the CEO's office is the centerpiece of any corporate interior design.
Our Salon Hair Wash Area Interior Design
Rawabi Interiors specializes in creating a peaceful and functional beauty salon hair wash area interior design and fit-out in Dubai, ensuring a tranquil experience for every client. Our philosophy centers on creating spaces that blend comfort with style, integrating comfortable hair wash stations that promise ease for both client and stylist. The fit-out process is done with caution, focusing on high-quality materials that withstand the precision of daily use while including a sense of luxury.

We incorporate soothing color palettes and soft lighting to create a relaxing atmosphere good for the pampering experience expected in a premium salon. Acoustic considerations are also paramount, with sound-dampening materials employed to maintain a peaceful environment.
The layout is planned to maximize space, allowing for free movement and an organized setting.

Modern plumbing solutions are installed to ensure efficient and reliable operation of wash stations. Details like temperature-controlled taps and cushioned neck rests are integral to our designs, reflecting the sophistication of this area. Our commitment to excellence is a testament in every aspect of the fit-out, from the slip-resistant flooring to the placement of accessories for optimal functionality. We deliver interiors that set the stage for a unique experience.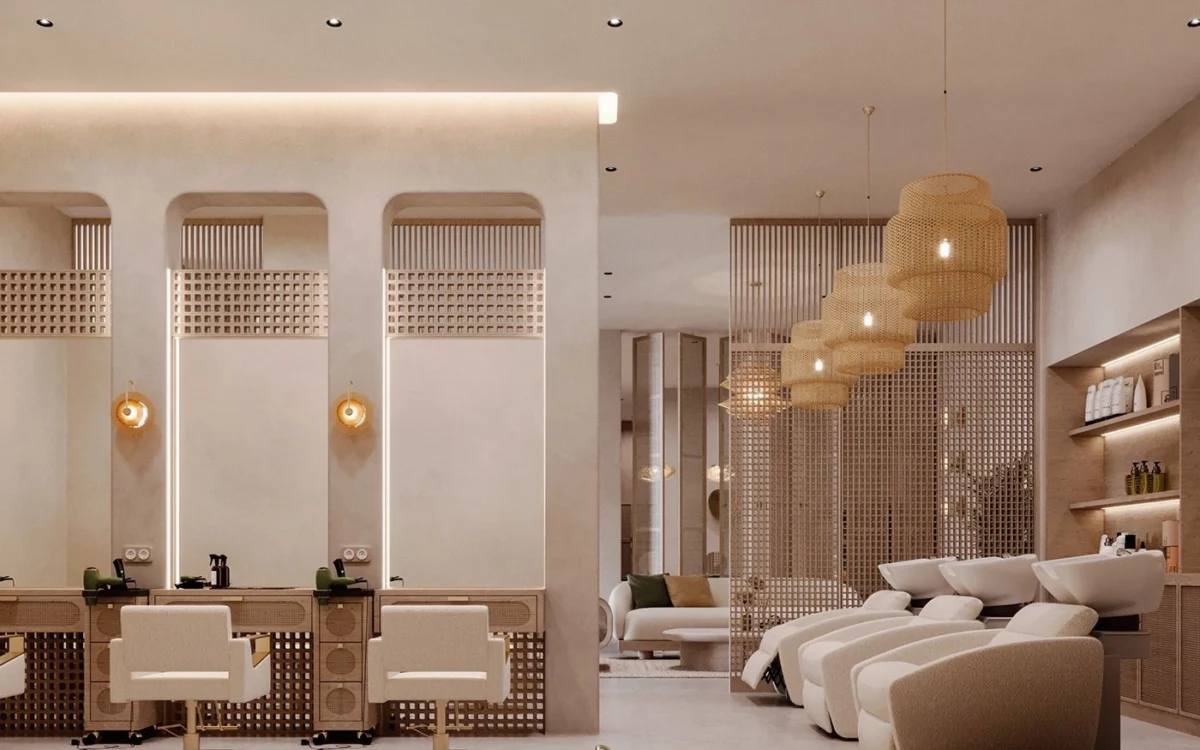 How We Work
In the domain of beauty salon hair wash area interior design and fit-out in Dubai, our process begins with understanding the unique vibe and functionality required by each salon. We carefully plan every aspect, from water flow to chair placement, to ensure a smooth blend of form and function. Our team works closely with clients to choose materials and furniture that reflect the desired ambiance while maintaining practicality for daily activities.
Attention to detail is our talent, particularly in creating an inviting and relaxing area that serves as a haven within the crowded space. We then manage the fit-out with precision, ensuring minimal downtime and disruption. Our proven workflow ensures that the hair wash area is executed flawlessly, resulting in a space that is both beautiful and highly efficient.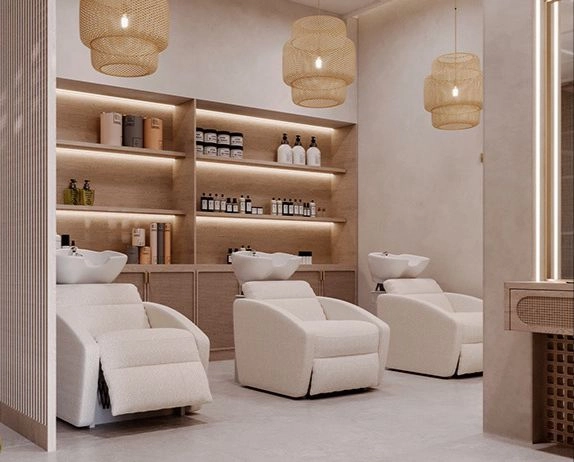 Our Team
The Rawabi Interiors team is a group of skilled professionals, each bringing their expertise to the upfront of beauty salon hair wash area interior design and fit-out. Our employees are professionals of style and comfort, creating spaces that are both inviting and functional.

They are supported by a crew of experienced handymen who bring the vision to life with unmatched elegance. Teamwork is the heart of our operation, with each member playing a vital role in delivering a refined end product. We pride ourselves on our ability to listen, adapt, and execute with precision, ensuring that every project not only meets but exceeds client expectations.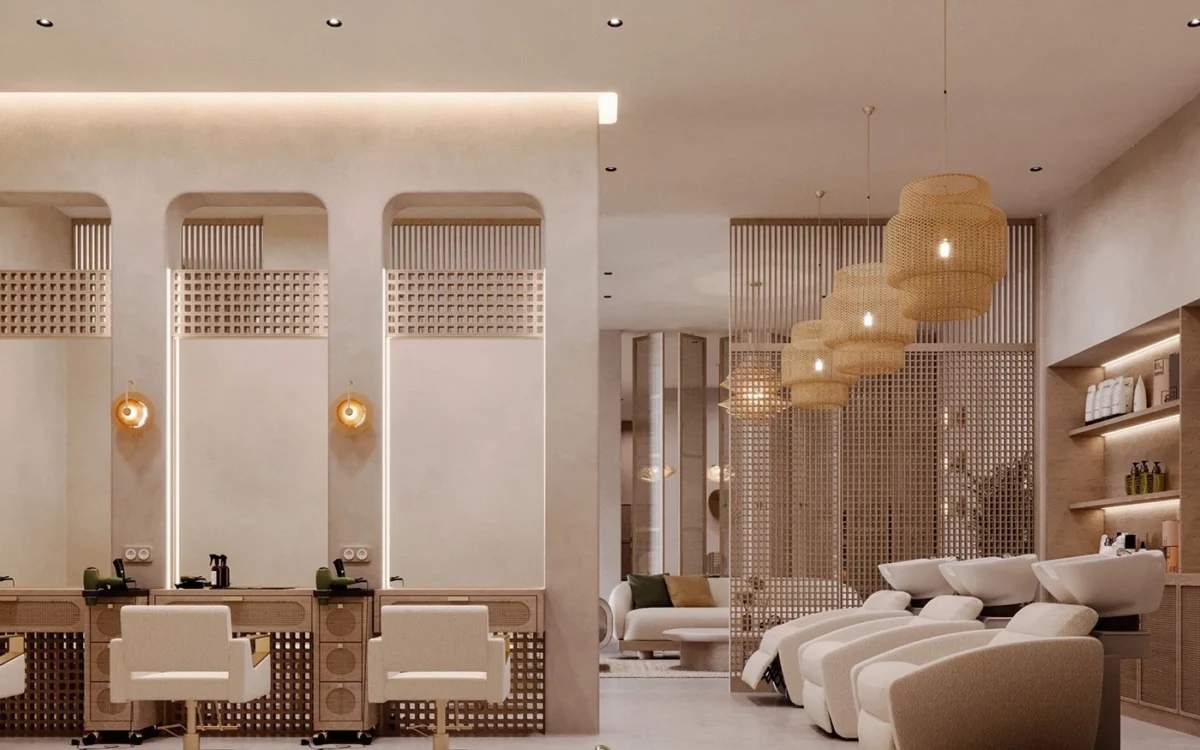 Why Us
Selecting Rawabi Interiors for your project means choosing a partner dedicated to creating an exceptional and soothing environment. We understand that the hair wash area is a central touchpoint for client relaxation, and our designs speak volumes in comfort and luxury. Our commitment to innovation, quality, and sustainability sets us apart in the industry, making us a distinguished choice for salons in the UAE.

We don't just design spaces; we create experiences that remain in clients' memories, encouraging them to return. Our portfolio of successful projects is a proof to our passion and expertise in creating hair wash areas that are as functional as they are elegant. With Rawabi Interiors, you receive a commitment to excellence and a dedication to creating a salon space that truly stands out.
Explore Other Salon Services