Salon Spa & Wax Area Interior Design
We contend that the spa and wax section is the crowning jewel in a salon's interior design.
Our Salon Spa & Wax Area Interior Design
The beauty salon treatment room interior design and fit-out designed by Rawabi Interiors focuses on creating a haven that elevates the client experience to new heights of tranquility and style. With a peaceful blend of warm, soothing colors and soft, ambient lighting, each room becomes a serene retreat conducive to relaxation and rejuvenation.

The design incorporates sleek, modern furniture that are not only aesthetically pleasing but also comfortably planned for maximum comfort and functionality. High-quality, sound-insulating materials are selected to ensure that each space is a private oasis, free from the crowd of the outside world. Attention to detail is highly important, with every element, from the luxurious treatment beds to the elegant storage solutions, reflecting a commitment to luxury and efficiency.

Innovative features like adjustable lighting and climate control are integrated to personalize the experience for each client, ensuring their time within is as comfortable as it is memorable. The layout is created to embody the spirit of sophistication and personalized care that we are known for. Modern equipment and smart technology are smoothly blended into the decor, signifying a first-class interior. The result is a space that not only meets the high standards of Dubai's discerning clients but also sets a new standard for salon decor excellence.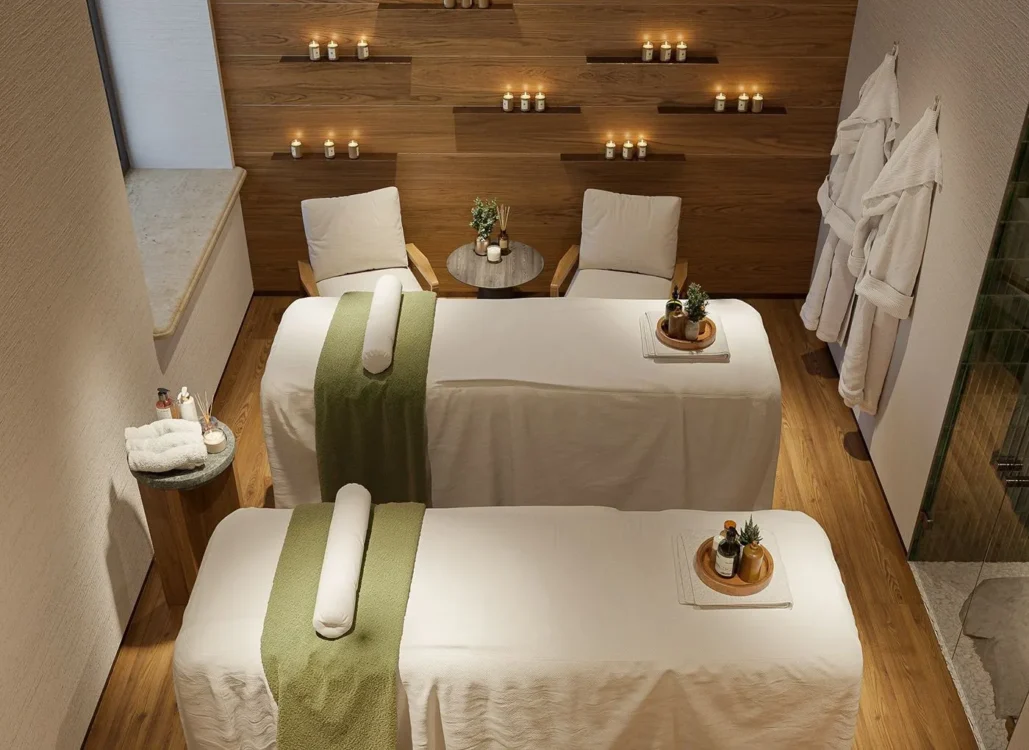 How We Work
Our methods in executing the beauty salon treatment room interior design and fit-out is presented in a comprehensive, client-first approach. At Rawabi Interiors, we begin with an in-depth consultation to capture the essence of what our clients envision for their space. We then translate these insights into a bespoke layout, paying close attention to every variation that can enhance the client experience.

Our process is collaborative and repetitious, involving the client at each step to ensure that the fit-out aligns with their expectations and our high standards. We employ advanced techniques and project management tools to deliver each project on time and within budget, without compromising on quality or detail. Our commitment to excellence is a testimonial in the precision of our employees and the functionality of our designs, ensuring each treatment room is a masterpiece of form and function.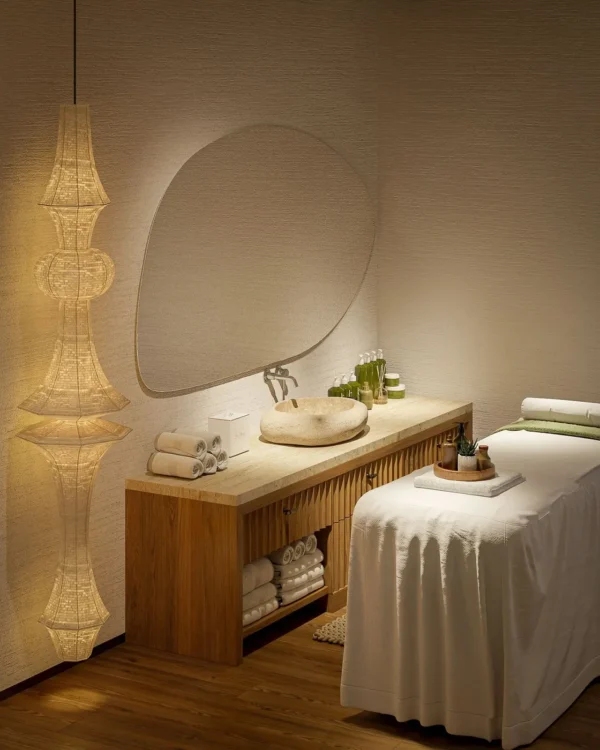 Our Team
The Rawabi Interiors team is a diverse group of seasoned professionals, each specializing in different aspects of the beauty salon treatment room interiors in Dubai. Our designers are creative visionaries, continuously researching and implementing the latest trends to create spaces that are both contemporary and timeless. Our engineers are cautious, with an eye for detail that ensures flawless execution of every small element.
Project managers act as the anchor of our operations, coordinating between clients, designers, and builders to maintain a seamless workflow. The collective expertise of our team guarantees that each project is not only aesthetically engaging but also supremely functional. Our passion for comfort and commitment to client satisfaction are the keystones of our team's principles.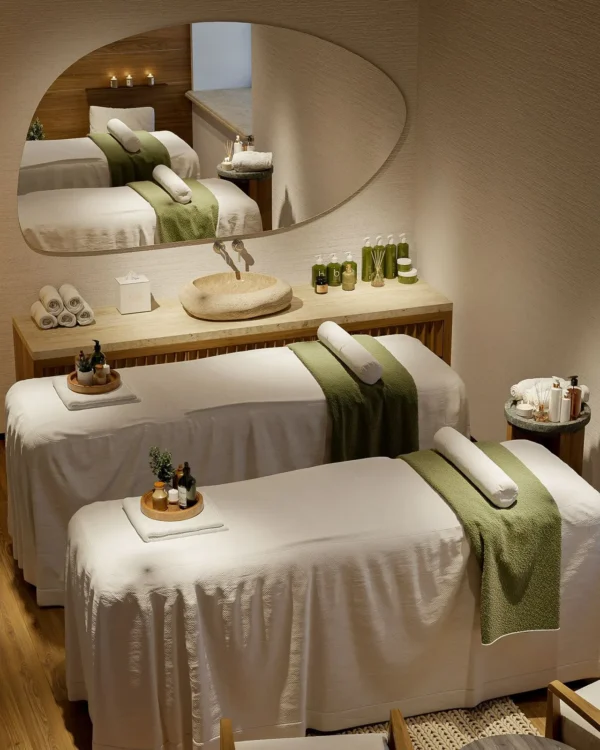 Why Us
Choosing us means opting for a partner that is dedicated to transforming your vision into reality with an unparalleled treatment room interior design and fit-out in Dubai. Our reputation for creating bespoke spaces that cater to the unique needs of each salon sets us apart. We bring a thoughtful blend of luxury, comfort, and practicality to every project, ensuring that our work not only meets but exceeds the expectations of the discerning client.
We understand the degree of creating a space that must be both relaxing for clients and functional for therapists, and our work reflects this dual purpose. With a proven track record in delivering excellence and innovation, we are the clear choice for those who seek to establish a beauty salon that stands out for its quality and client experience.
Explore Other Salon Services