A great coffee place is always our greatest best friend!
A café's interior design and fit-out is a complex tapestry that work together comfort, style, and ambiance, creating an inviting space for customers to enjoy their coffee and their conversations. At the top of this is the understanding that each component must contribute to a cohesive narrative that complements the smell of freshly brewed coffee. The choice of color palettes, materials, and furnishings all play an essential role in creating a warm and welcoming environment.

Innovative lighting solutions are important for setting the mood and highlighting the space's best features, from the luxurious seating to the art on the walls. In Dubai, where café culture is as rich as the coffee served, a unique coffee place decor sets an establishment apart, making it a destination rather than just a stop.

Careful consideration is given to the layout, a key element in café interior design is ensuring that the flow of movement is natural and unobstructed. Custom-built counters and displays blend functionality with aesthetic appeal, showcasing the coffee shop's offerings in the most appetizing light. Sustainability is also at the heart of modern projects, with eco-friendly materials becoming crucial.

Attention to detail, from creating the menu to the uniform of the staff, encapsulates the thoroughness of the project's process. It's our cautious approach that crafts not just a café, but an experience that resonates with those that step inside.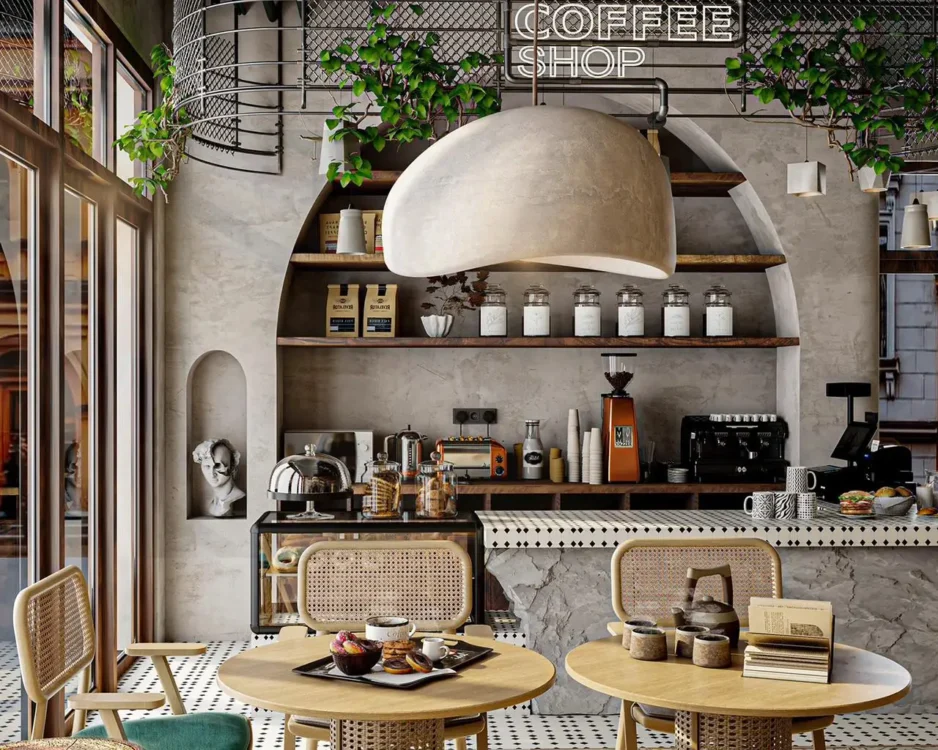 How We Work
Our process in cafe interior design and fit-out is defined by a meticulous, client-centered approach that begins with an in-depth consultation to understand each brand's unique story and how it should be translated into space. We consider every aspect of our work, ensuring that the layout, color schemes, and furniture selections bring up an atmosphere of warmth and hospitality. Our dedicated project managers oversee every step, from the initial concept to the final fit-out, ensuring consistency and quality.
We apply a strategic eye to the functionality of spaces, optimizing the flow and creating an efficient yet aesthetically pleasing environment. The layout is then brought to life by our skilled engineers, who combine traditional techniques with modern innovation to create finishes that are both durable and stylish. In the busy landscape of coffee shops in the Dubai, we prioritize smart solutions that serve to both the operational needs of a coffee shop and the comfort of its customers. Our commitment to excellence is evident in the precision of our work and the satisfaction of our clients.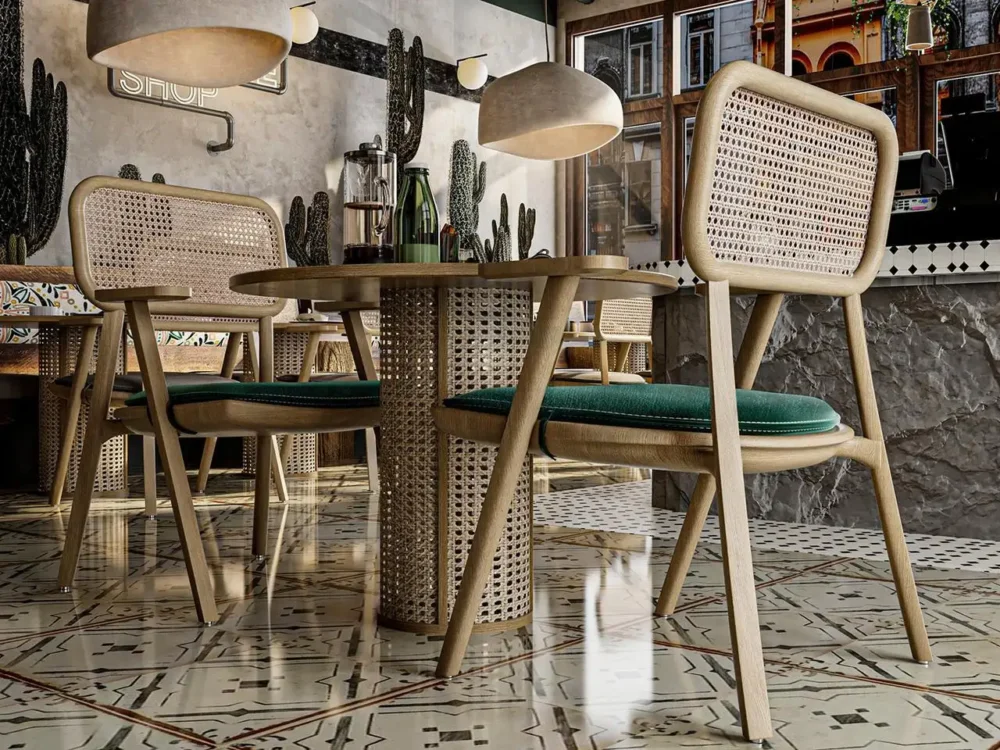 Our Team
The strength of our services lies in the professionalism and passion of our team. Comprising skilled designers, architects, and project managers, our team brings a wealth of experience and a fresh perspective to every project. We possess a diverse group of creative talents who are not only at the upfront of trends but also deeply respectful of the traditional elements that make the café culture in UAE so distinctive.
Collaboration is key; our designers work hand-in-hand with technical experts to ensure that every layout is not only beautiful but also practical and sustainable. The team's careful attention to detail and dedication to delivering the highest quality is what sets us apart in this industry. From bespoke furniture to custom lighting, our team crafts spaces that are tailored to the unique brand and vision of each client, ensuring that every project is a true reflection of the coffee it represents.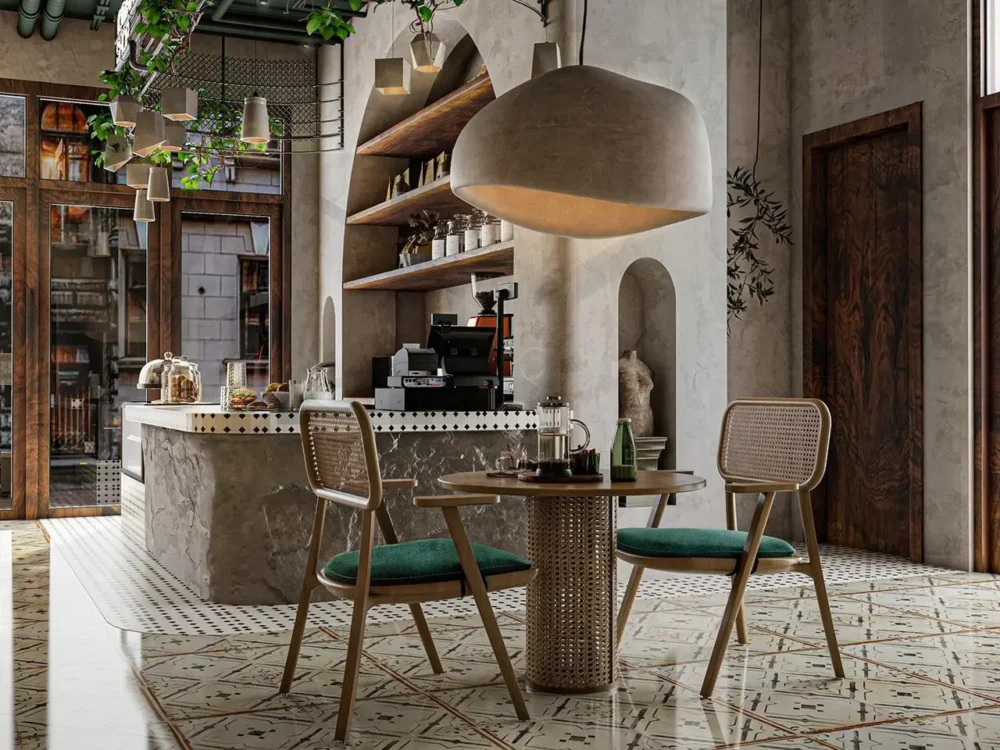 Why Us
Selecting Rawabi Interiors for your project means choosing a partner that excels in creating spaces that symbolize with the character and sophistication expected in the city. Our reputation is built on a foundation of transforming concepts into reality, with each project being evidence to our commitment to innovation and excellence. We not only craft coffeehouses; we create experiences that fascinate and inspire. Our approach goes beyond the visual, hunting into the strategic placement of each element to enhance customer flow and operational efficiency.

Our projects are characterized by their timeless elegance and functionality, ensuring that every coffeehouse stands out in Dubai's competitive market. When you work with us, you're investing in a layout that is a bonus in customer satisfaction and business success. Our tailored solutions in cafe interior design and fit-out are not just about aesthetics but about creating a space that tells a story and grows with your business.
Explore Other Hospitality Services