Indoor Swimming Pool Design
We believe that the indoor swimming pool is the jewel of any luxurious residential space.
Our Indoor Swimming Pool Design
Rawabi Interiors offers a comprehensive approach to indoor swimming Pool design. We specialize in blending luxury with functionality. Our team selects only the highest quality materials and integrates cutting-edge technology to ensure your indoor pool is not only a visual masterpiece but also a sustainable feature of your home.

Every detail, from the lighting to water features, is meticulously planned to create an atmosphere of serenity and elegance. Our end-to-end services, from consultation to fit-out, are created to meet the high standards for luxury living. By choosing Rawabi, you're opting for more than a pool; you're investing in a lifestyle upgrade. We make the entire process seamless and stress-free, ensuring your vision is realized in its finest form.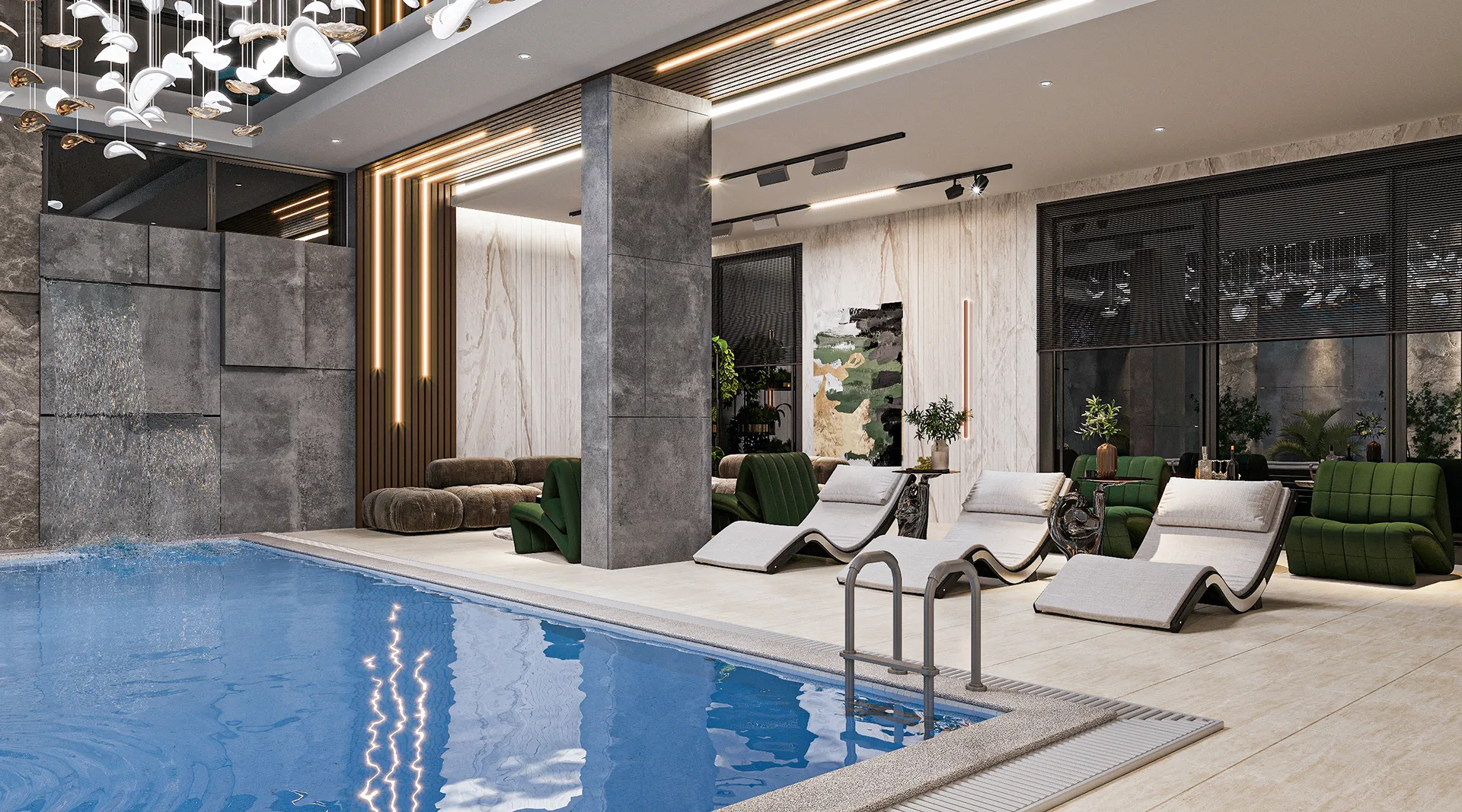 How We Work
At Rawabi Interiors, we turn your vision for an aquatic sanctuary into reality right in your home. Our process starts with a detailed consultation, followed by initial sketches and 3D models, giving you a glimpse of your future luxury space. We prioritize quality by carefully selecting durable and visually appealing materials, collaborating with trusted suppliers.

Our project managers oversee every stage, coordinating with architects, engineers, and contractors for a seamless fit-out. We keep you updated through regular site visits, progress reports, and a dedicated customer service channel. The final result is more than a pool; it's a lifestyle upgrade, enhancing the comfort and value of your home. For a complete solution that combines functionality with luxury, Rawabi interiors is your go-to choice.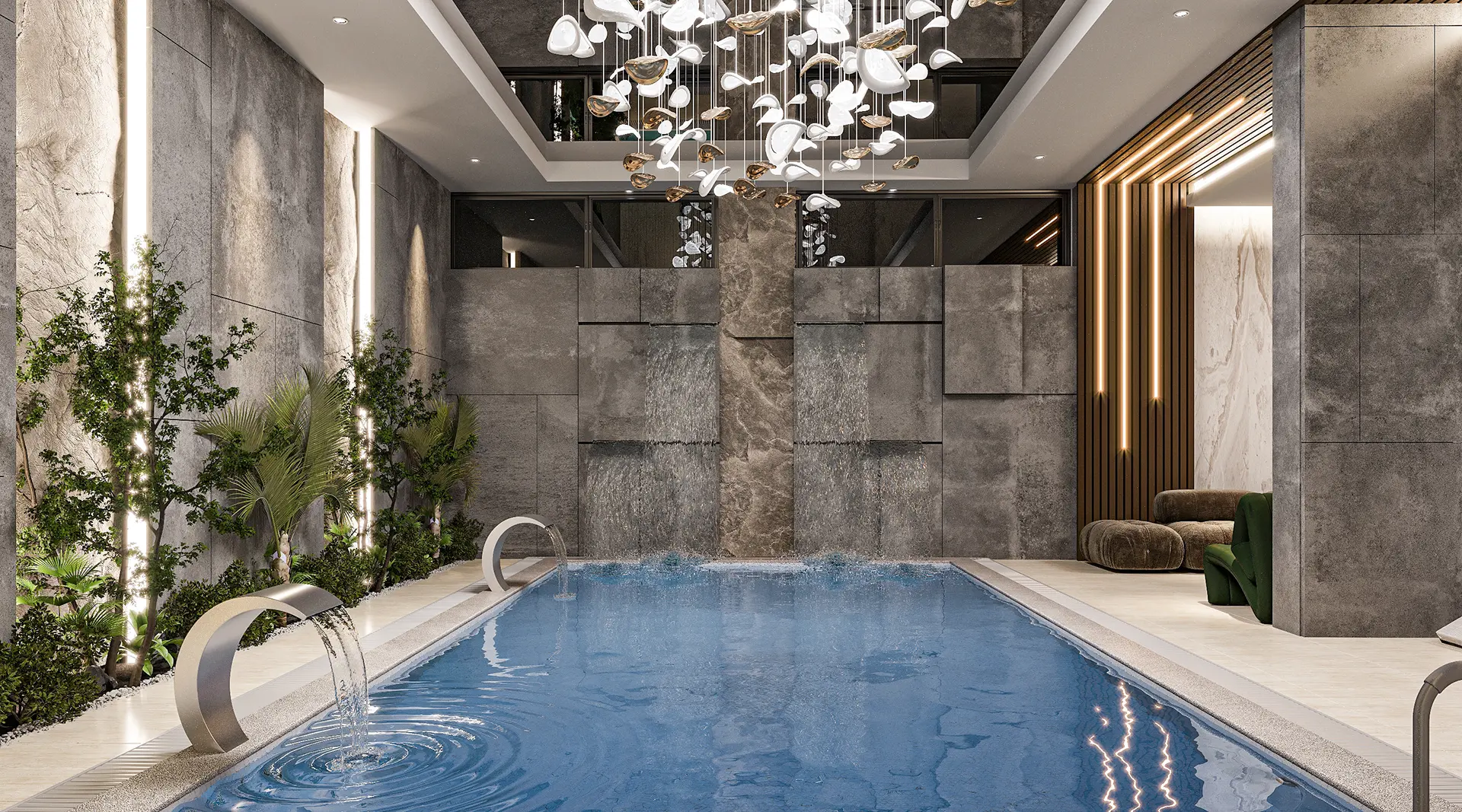 Our Team
In Dubai, Rawabi's approach to indoor swimming pool design and fit-out is distinguished by our keen understanding of our clients' desires and aspirations. Every pool we design is more than just a space for recreation; it's a statement of luxury and personal taste. We embark on a journey, commencing with a detailed consultation to grasp the client's vision.

Our bespoke designs ensure the perfect synthesis of aesthetics, comfort, and practicality. Utilizing only premium materials and finishes, we create spaces that are not only visually striking but are also long-lasting and safe. We integrate innovative water features, advanced filtration systems, and mood lighting, all working in harmony to produce a luxurious aquatic escape.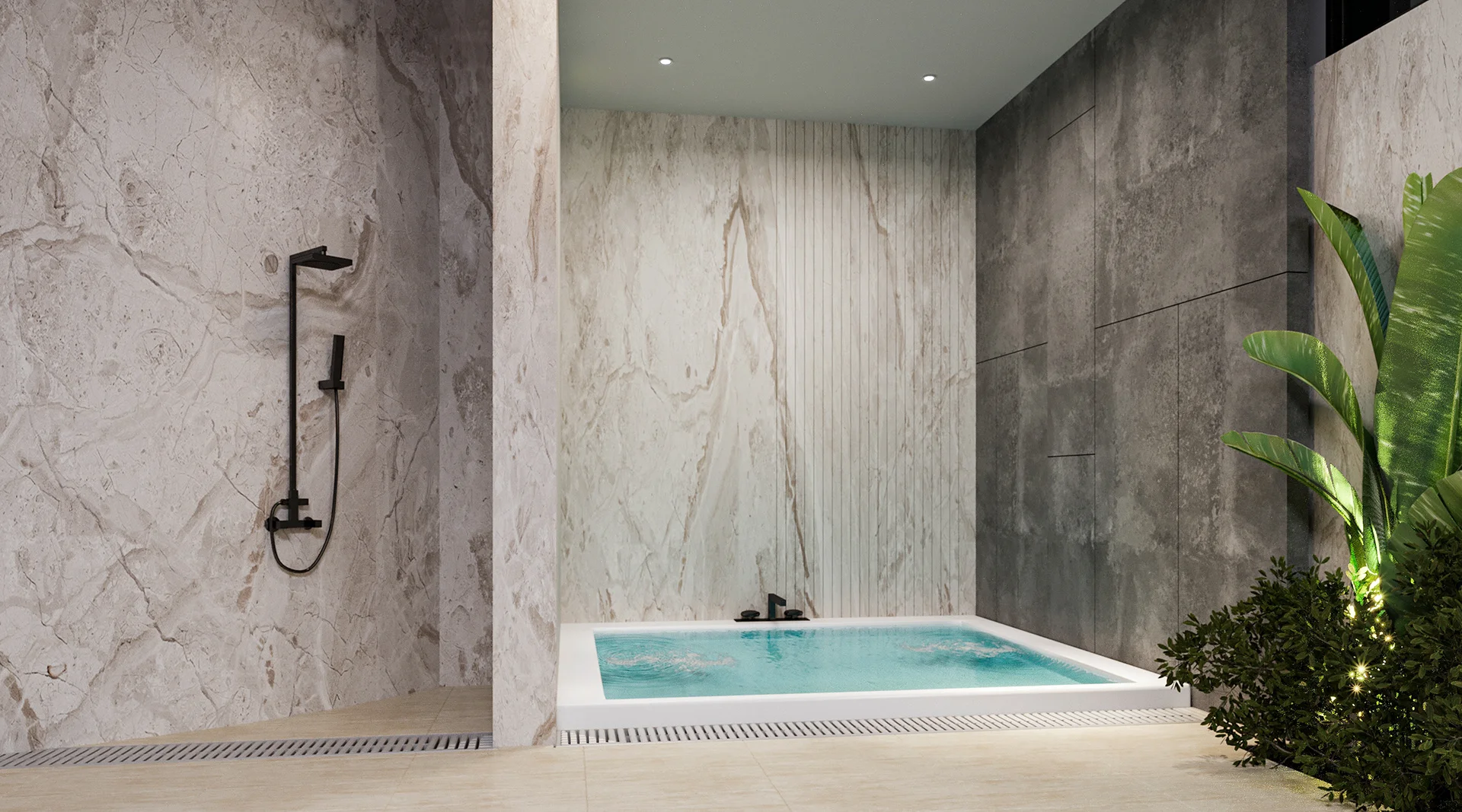 Why Us
At Rawabi Interiors, we specialize in turning your vision into reality with a luxury aquatic space in your Dubai home. The journey begins with an in-depth consultation, leading to sketches and 3D models that offer a preview of your future sanctuary. Quality is non-negotiable for us; we handpick durable, visually stunning materials from trusted suppliers.

Our project managers work diligently to coordinate every phase, from initial planning to seamless fit-out, involving architects, engineers, and contractors. Client transparency is crucial; we provide regular updates, site visits, and detailed reports.The end result isn't just a pool but a significant upgrade to your home's comfort and value. If you're looking for a blend of functionality and opulence, Rawabi Interiors is the name to trust.
Explore Other Pool & Landscape Services