Outdoor Swimming Pool Design
We believe that swimming pools add luxury to your outdoors.
Our Outdoor Swimming Pool Design
Begin your journey to a luxurious outdoor sanctuary with Rawabi Interiors, specializing in swimming pool design in Dubai. Our process kicks off with an in-depth consultation, tailored to meet your specific needs and style. Up next, our expert team provides initial sketches, offering you a preview of your future oasis. We use high-quality, climate-resistant materials to ensure longevity alongside visual allure. Whether you're envisioning simple elegance or intricate water features, we bring your dream to life. Opt for Rawabi Interiors and experience an unmatched blend of quality, functionality, and exceptional client satisfaction.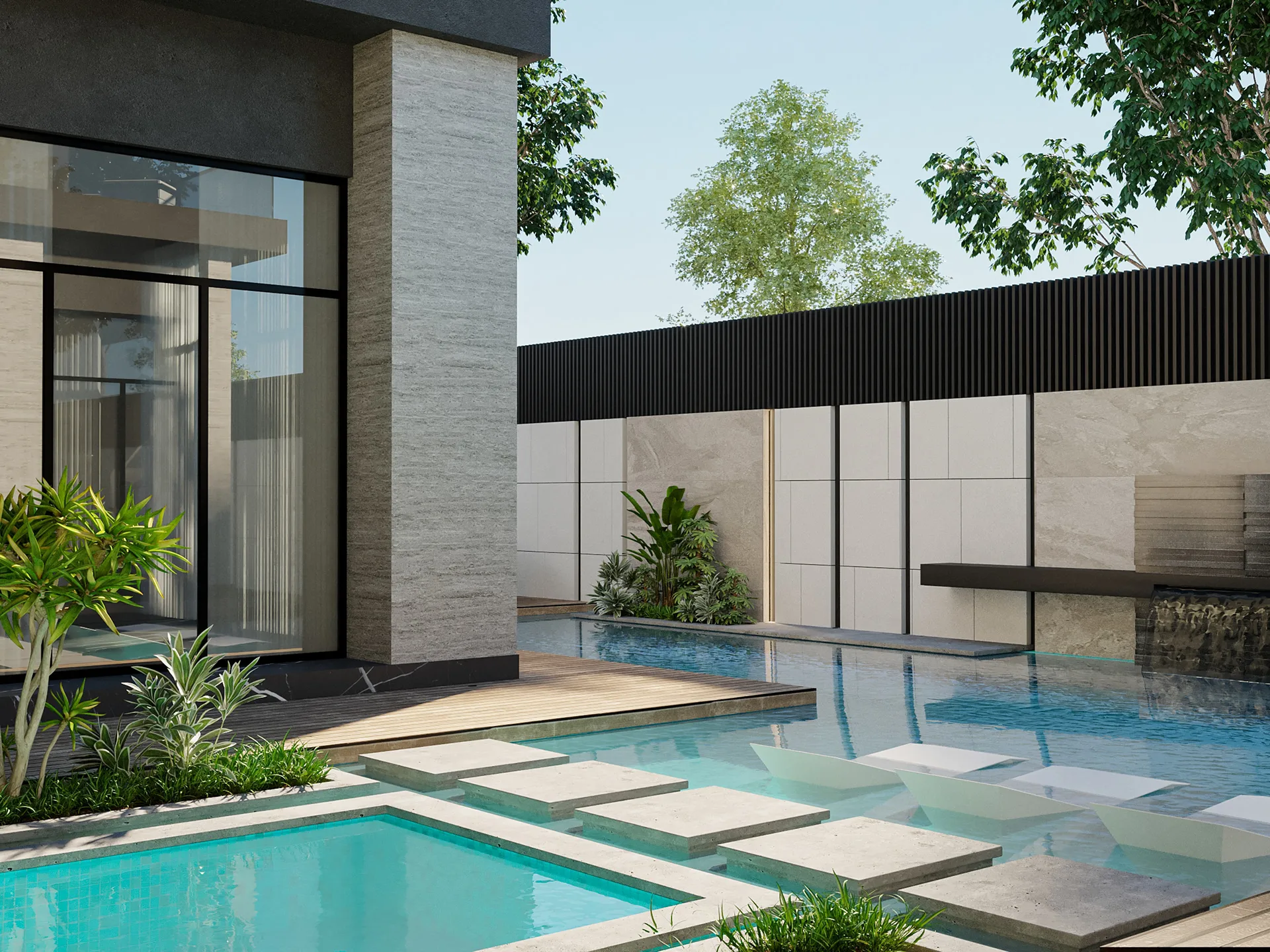 How We Work
Begin your project in Dubai with a custom consultation at Rawabi Interiors. We attentively capture your vision, setting the groundwork for a plan that complements your lifestyle. Next, our talented team drafts varied concepts, brought to life through 3D visualization, for you to choose your ideal oasis.

Following your approval, we move into the fit-out stage. Utilizing premium materials and expert craftsmen, we assure both beauty and longevity for your pool. Our team meticulously manages each detail, sticking to deadlines and keeping you informed. By selecting us, you go for a flawless journey from idea to implementation, culminating in an outdoor haven of both aesthetic appeal and practical utility.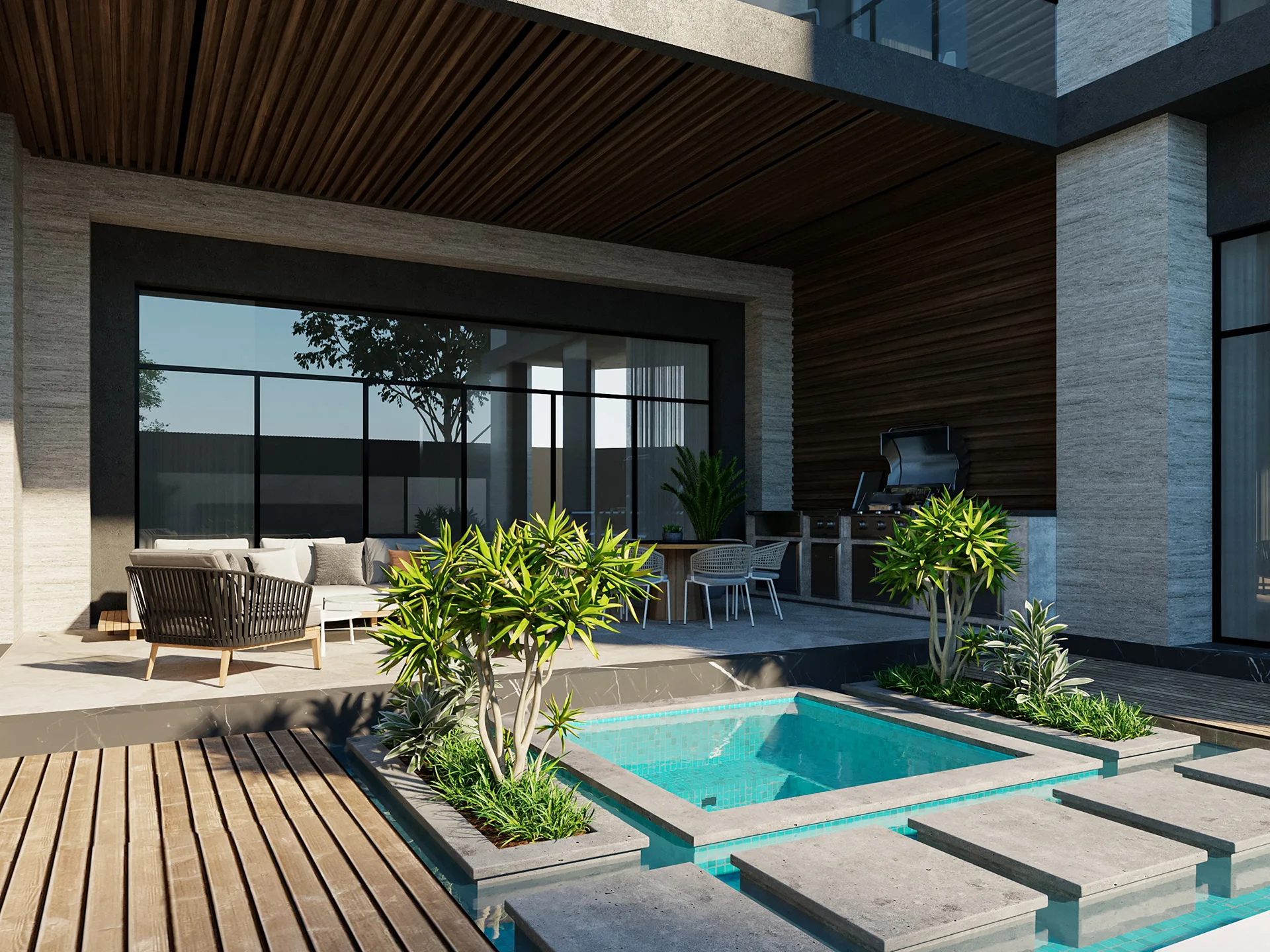 Our Team
In the heart of Dubai, our outdoor swimming pool designs are a testament to our dedication to understanding client aspirations and desires. Our custom-created blueprints prioritize the perfect balance between aesthetics and functionality, capturing the essence of luxury blended with relaxation.

We harness the best in materials and finishes to sculpt a swimming pool that stands as an epitome of individual style and splendor. UAE known for its opulence and avant-garde architecture, demands outdoor spaces that are not just refreshing but also statement pieces in their own right. With Rawabi, your swimming pool becomes more than a water feature; it transforms into an artful oasis that embodies your personal touch.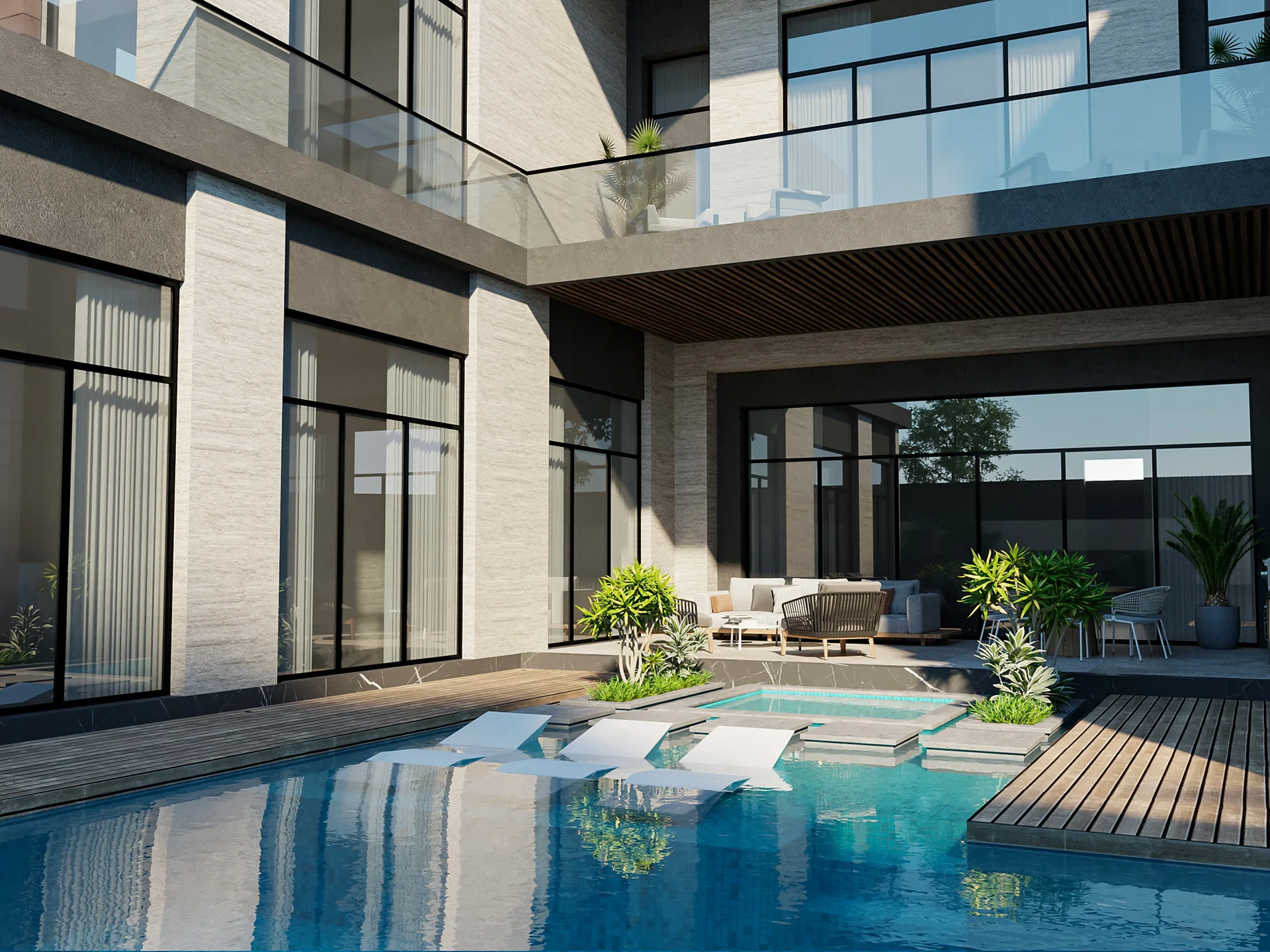 Why Us
For a project that seamlessly combines Dubai's luxury with practicality, choose us. We start with a personalized consultation to understand your vision and lifestyle. Our expert team then create a pool design that maximizes both beauty and function.

During the fit-out stage, we use only premium materials and skilled craftsmen, ensuring the final product exceeds your expectations. We're committed to delivering an exceptional client experience, marked by quality, innovation, and reliable customer service. Trust us to transform your exterior space into a breathtaking oasis.
Explore Other Pool & Landscape Services