Clinic Consultation Area Interior Design
We believe that the consultation area is the heart of any healthcare interior design.
Our Clinic Consultation Area Interior Design
At Rawabi, we recognize the important role of a consultation area in any healthcare facility. Based in the vibrant city of Dubai, we specialize in clinic interior design, prioritizing patient comfort to enhance the overall healthcare experience.Our layouts go beyond aesthetics, creating an atmosphere that fosters trust, dialogue, and healing. Every step of our patient-centric plan process aims to reduce anxieties, offering a relaxed setting.
As experts in this field, we select calming color schemes, comfortable furniture, and efficient layouts, allowing both patients and healthcare providers to focus on health and well-being.In UAE's competitive healthcare landscape, our tailored designs set your clinic apart, reflecting world-class services while encapsulating the city's luxury and modernity.
Strict adherence to local healthcare regulations ensures every element meets the highest standards of safety and hygiene. Choose us for your Clinic Consultation Area Interior Design in UAE and invest in a healthcare environment that is not only beautiful but also compassionate and operationally efficient.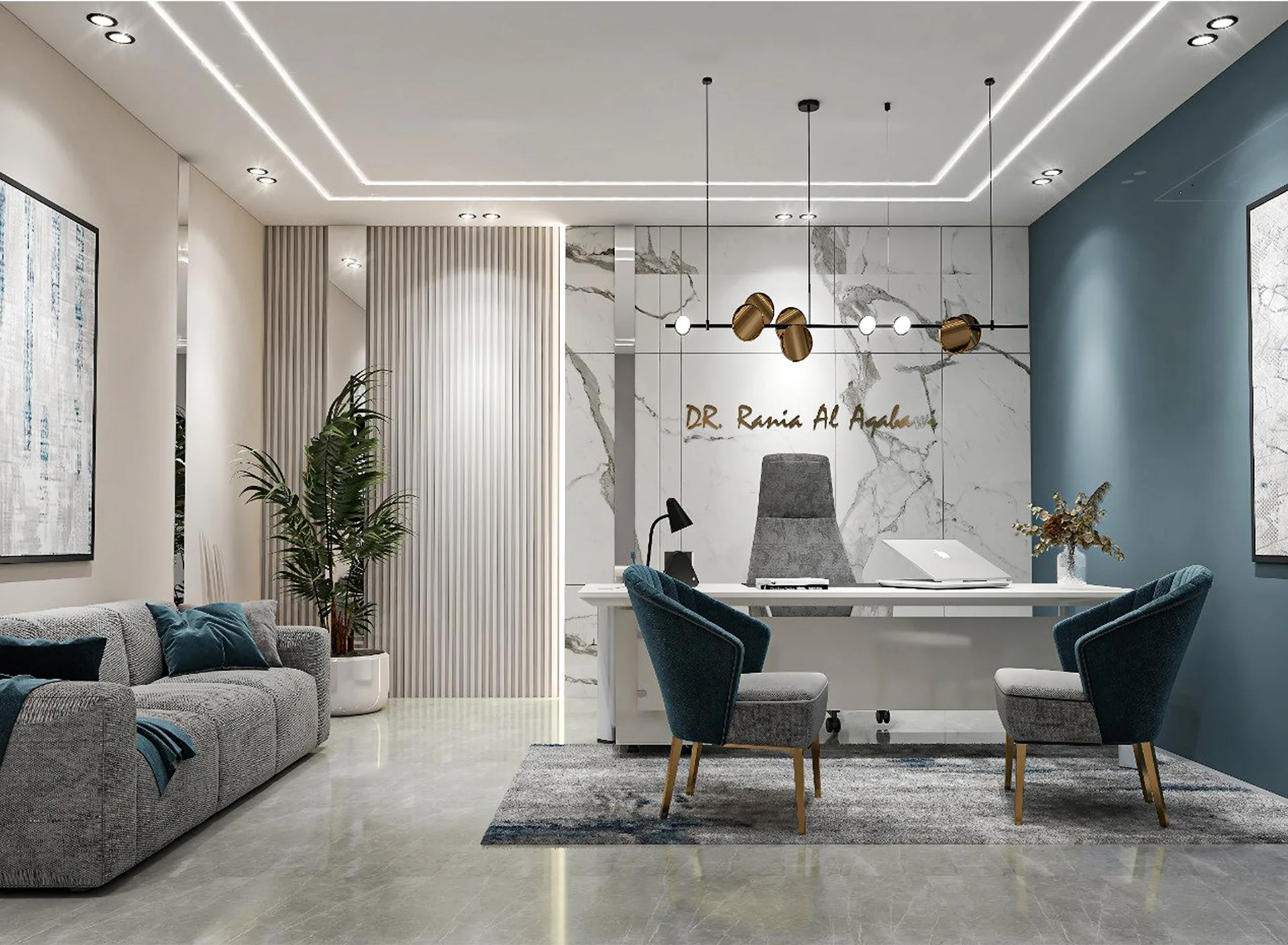 How We Work
At Rawabi, we specialize in crafting clinic consultation area interior designs tailored to Dubai's dynamic environment. Our process initiates with a detailed conversation to comprehend your unique vision and requirements. Leveraging our extensive local experience, we seamlessly merge contemporary aesthetics with the necessary healthcare regulations of the region.

Our dedicated team conducts a thorough site assessment, ensuring an optimal blend of patient comfort, accessibility, and functionality. Based on this, we craft a theme that encapsulates your values while elevating the patient experience, reflecting uae's signature luxurious aesthetic combined with healthcare practicalities.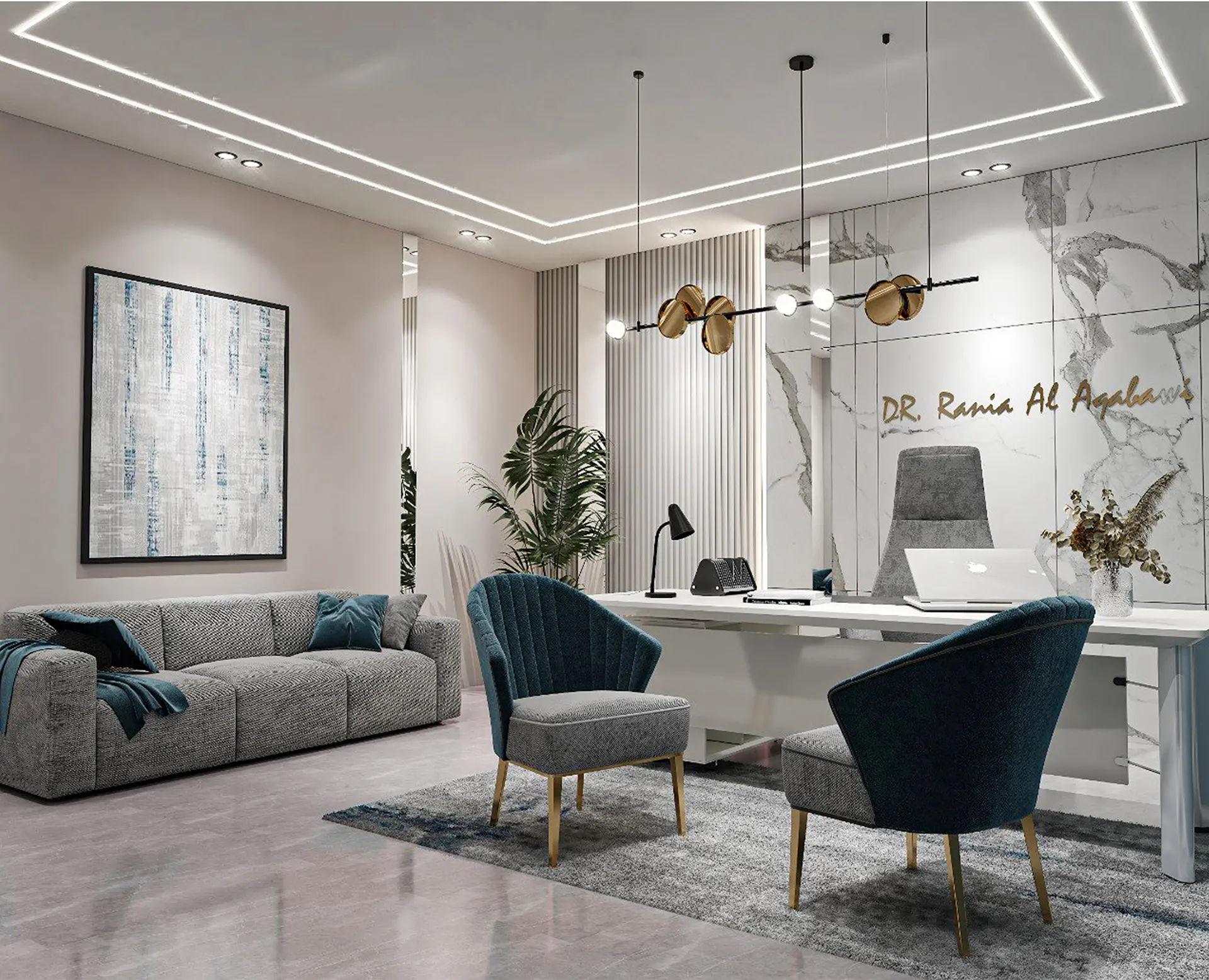 Our Team
Rawabi Interiors, centrally located in Dubai, is renowned for crafting specialized clinic consultation area layouts that transcend deep aesthetics. Acknowledging the vital nature of healthcare environments, we commence each project by immersing ourselves in understanding both the practitioner's vision and the patients' needs.

This comprehensive approach enables us to outline plans that achieve the perfect harmony between innovation and clinical functionality.Every project possesses its ethos and values, and our mission is to ensure these are tangible in the consultation spaces we create. By seamlessly merging luxury with practicality, ourprojects guarantee an atmosphere of comfort and sophistication.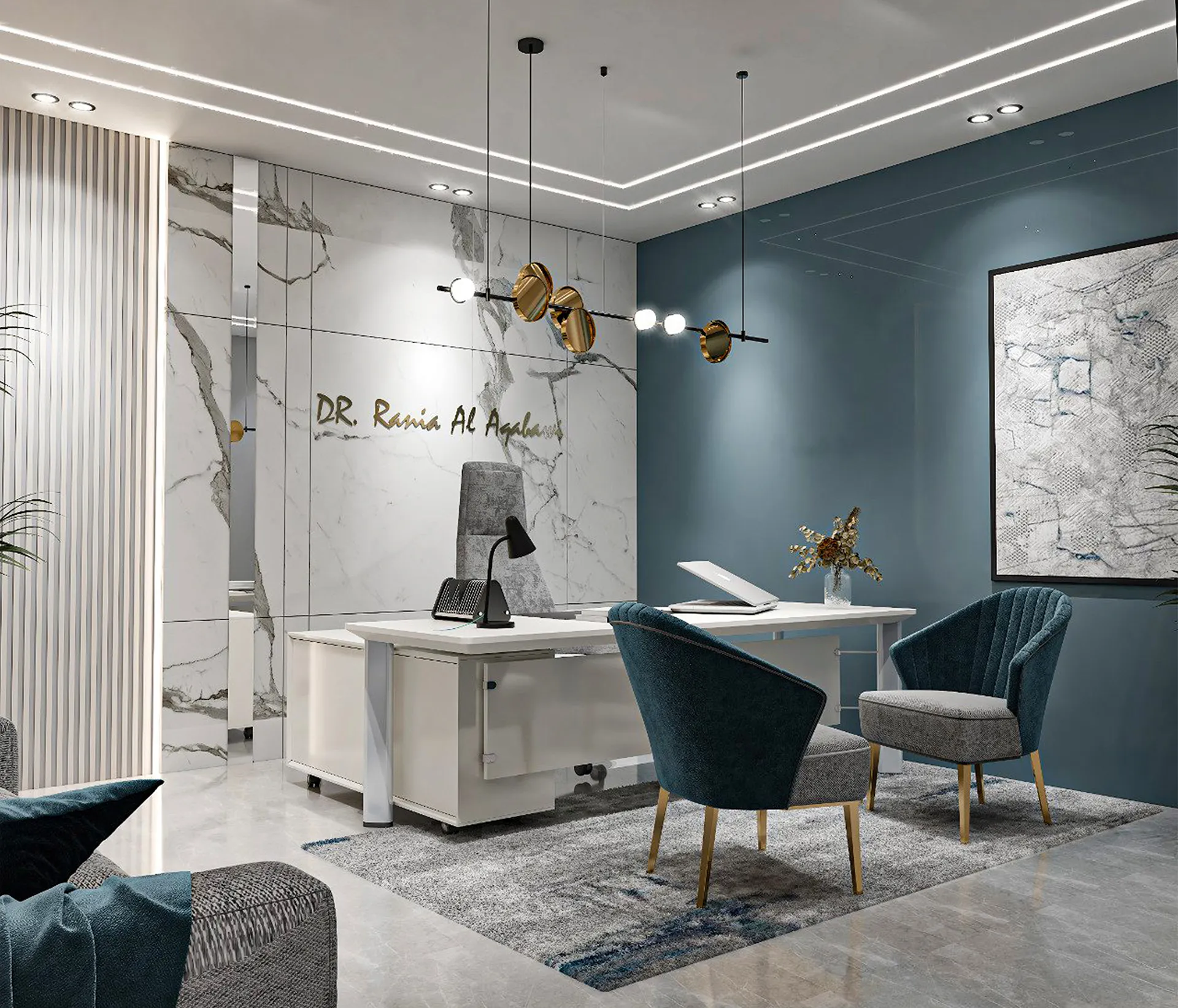 Why Us
In the dynamic landscape of Dubai, we stand out as a leader in Clinic Consultation Area Interior Design. What sets Rawabi apart? The answer lies in our ability to seamlessly blend luxury, functionality, and compliance. UAE's healthcare industry demands excellence and sophistication, and we are well-equipped to meet and exceed these expectations.

Our projects go beyond mere visual appeal; they create an environment that exudes trust and fosters healing—essential elements for a medical facility. When patients step into a Rawabi-crafted space, they are welcomed by an atmosphere of tranquility and professionalism, setting the stage for impactful medical engagements.
Explore Other Clinic Services