Clinic Waiting Area Interior Design
We believe that the waiting area is the point where people stop and stare.
Our Clinic Waiting Area Interior Design
At our firm, clinic waiting area interior design isn't merely an add-on; it's a specialized field where we excel. We understand that the patients' first interaction with a healthcare facility often occurs in this space, we recognize the crucial role of this area in shaping the patient experience. Our experienced professionals aim to craft welcoming and calming waiting areas. From color schemes to lighting, every element is chosen deliberately to enhance patient and visitor comfort.

In the competitive healthcare industry of Dubai, our team focuses on innovative solutions that set your clinic apart. Emphasizing privacy, accessibility, and patient flow, our layouts prioritize the patient's needs and comfort. We also consider the functionality of healthcare staff, ensuring our designs streamline their work processes. Collaborating with medical experts, our specialists create spaces that meet industry standards while infusing a sense of warmth and care essential in healthcare settings.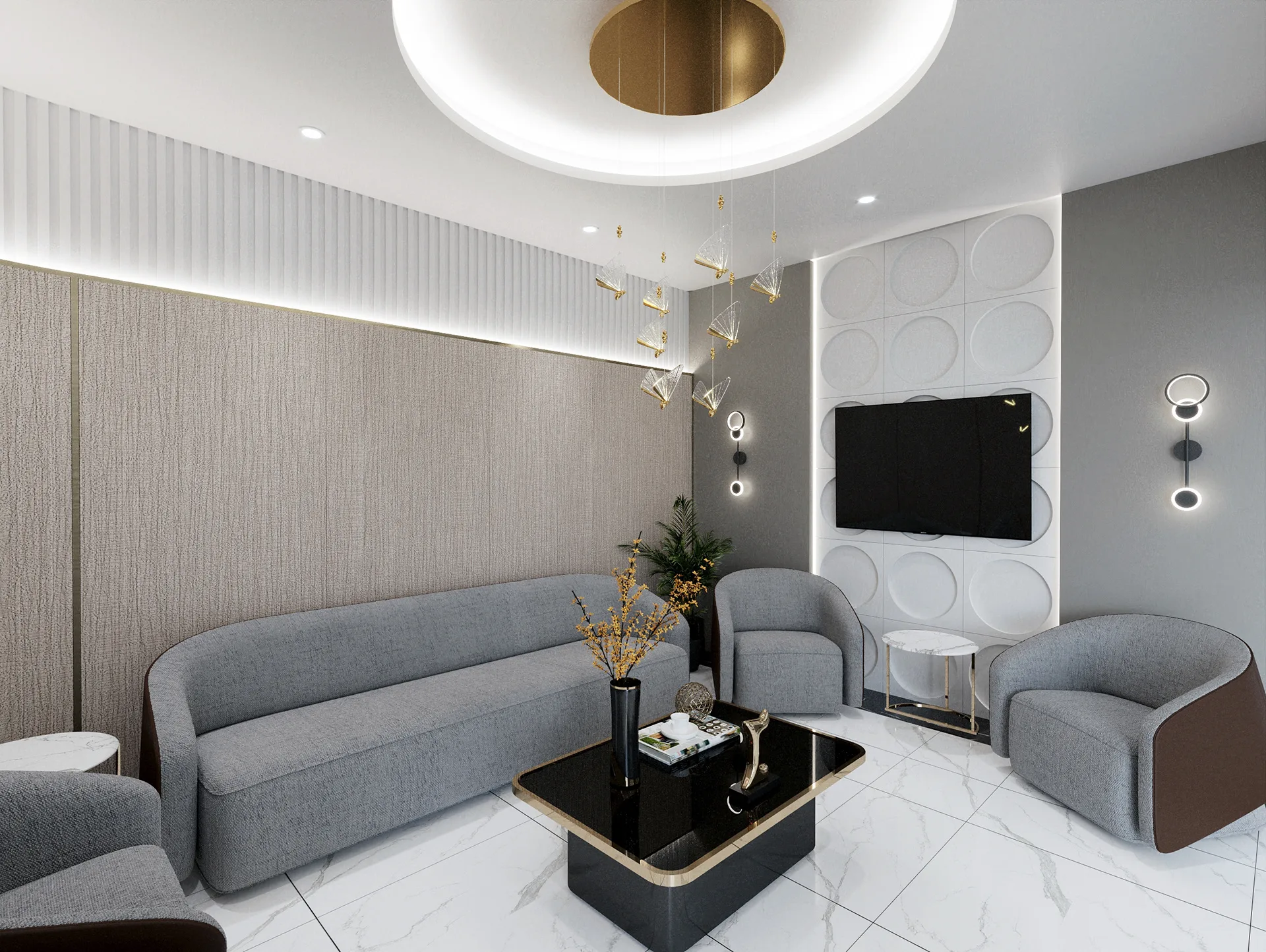 How We Work
Our clinic waiting area interior design process begins with a comprehensive consultation, diving into your objectives for the space, including patient experience and staff efficiency. Our team then crafts a plan concept, seeking your input for adjustments.

Our work extends beyond the conceptual stage. We oversee construction, ensuring the final product aligns with the design concept. Every stage, from material selection to final inspections, is executed with precision. We keep you informed throughout, ensuring your space becomes the welcoming and functional space envisioned.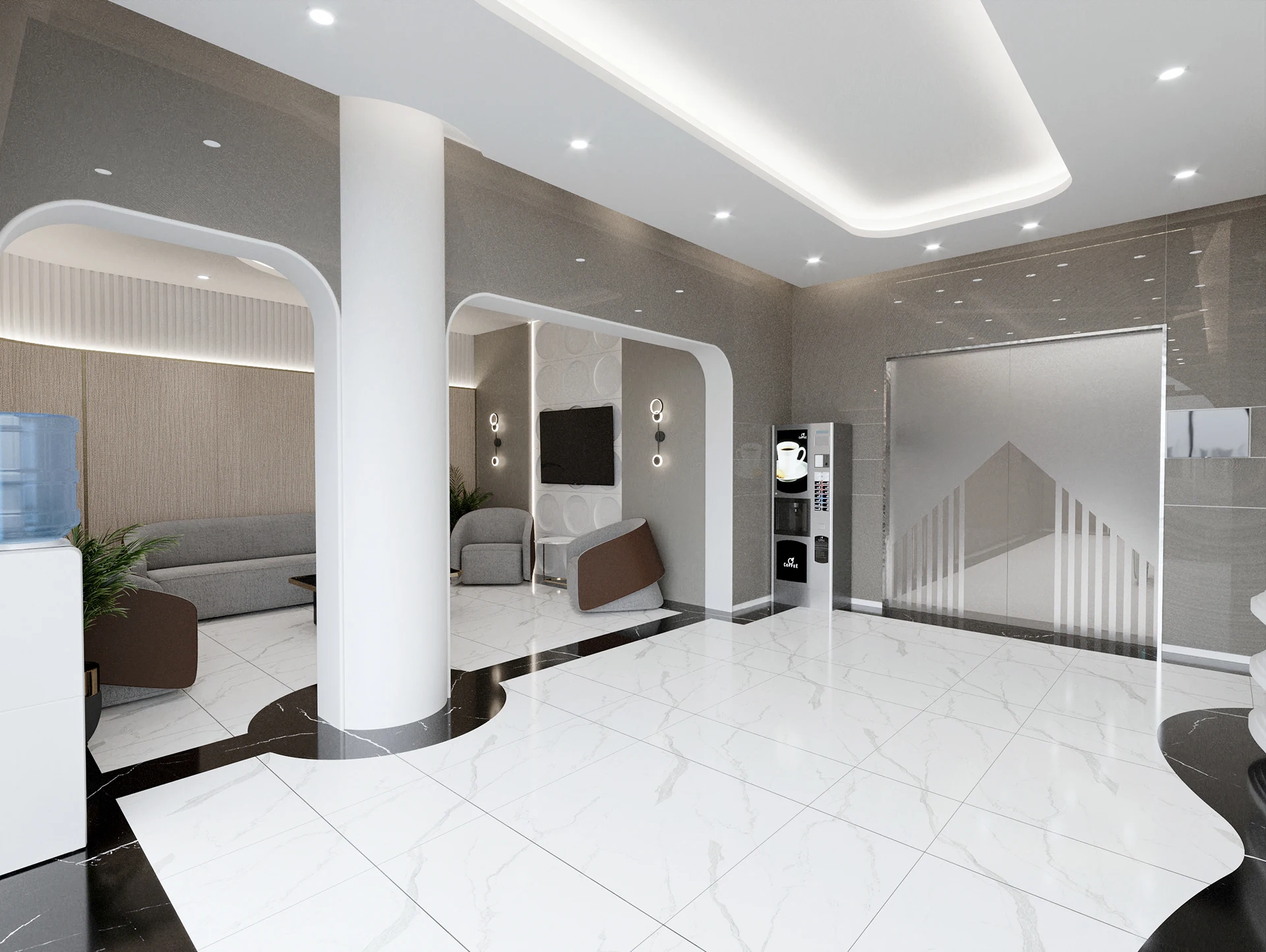 Our Team
At Rawabi, our clinic waiting area interior design process in Dubai prioritizes client needs. Through thorough consultations, we understand healthcare providers' objectives, whether enhancing patient experience or staff efficiency. Our tailored designs strike a balance between aesthetics and functionality, using top-quality materials.

Emphasizing comfort and tranquility, we create spaces that reassure patients. Beyond conceptualization, we oversee construction, ensuring the final product aligns with the agreed plan. Rawabi's commitment delivers waiting areas that resonate with care providers and patients, enhancing the overall healthcare experience in UAE with aesthetically pleasing and functional layouts.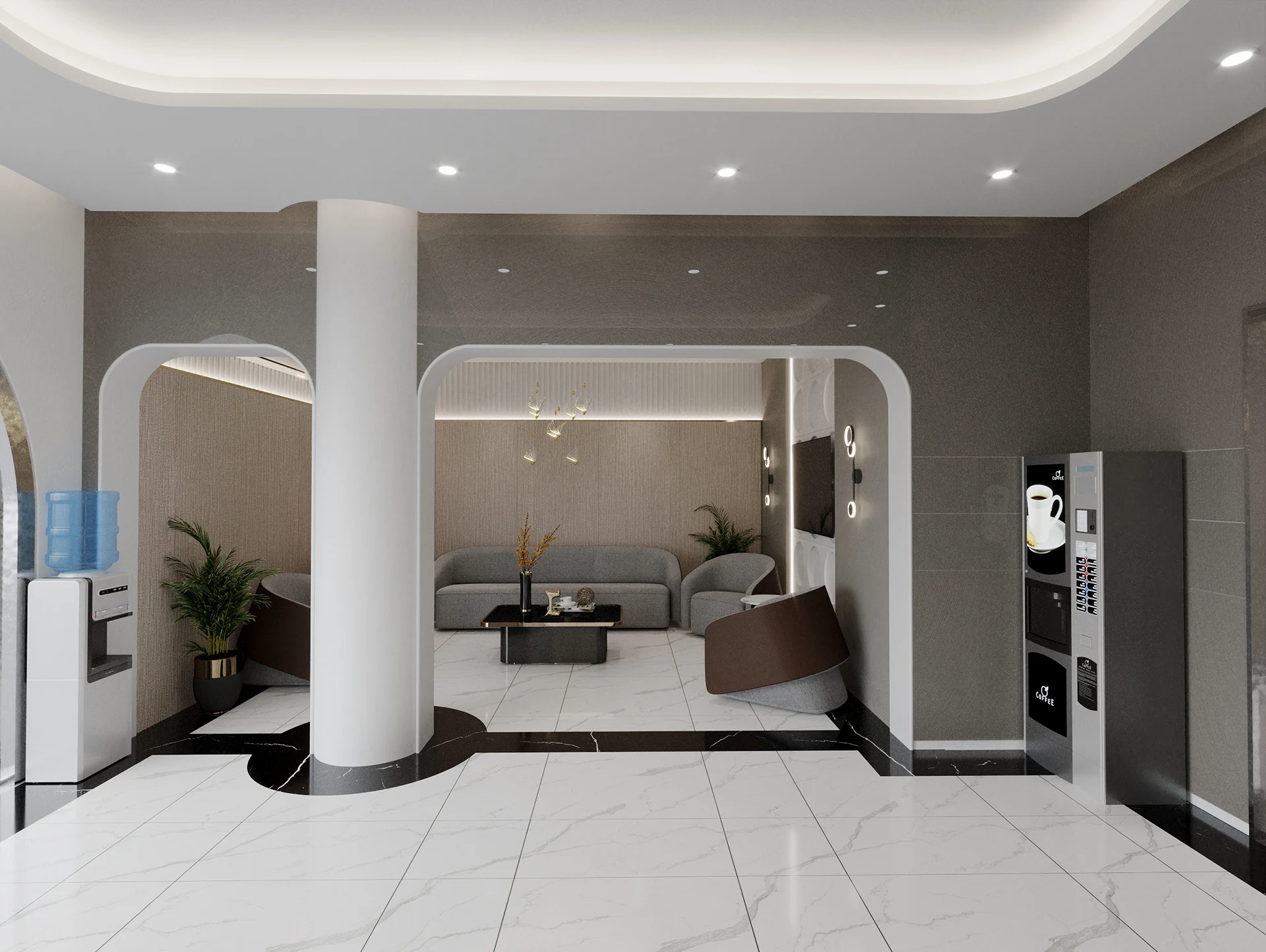 Why Us
Customers choose Rawabi for their Interior Design in Dubai due to our meticulous attention to detail and unwavering commitment to quality. Our services are renowned for seamlessly combining functionality with aesthetic appeal. Recognizing the uniqueness of each clinic, we adopt a personalized approach to crafting the waiting area.

Whether the goal is to convey a sense of luxury or prioritize maximum efficiency, our solutions are tailored to specific requirements.Moreover, we navigate the complexities of healthcare regulations in Dubai, ensuring that our services not only looks impressive but also complies with all local regulations.
Explore Other Clinic Services