Clinic Treatment Room Interior Design
Treatment rooms should be a great experience for all patients.
Our Clinic Treatment Room Interior Design
In the dynamic heart of Dubai, We offer clinic treatment room interior design solutions that elevate the standard. Understanding the treatment room as an experience, our layouts seamlessly blend luxury and functionality, tailored to your unique needs. Each room becomes a sanctuary, integrating advanced ergonomics, state-of-the-art equipment, and soothing aesthetics.

Our approach prioritizes patient well-being, using high-quality, hygienic materials that meet UAE's healthcare guidelines. We stand out by combining cultural aesthetics with modern design, creating distinctive and memorable treatment spaces. Choosing Rawabi for your project is a commitment to exceptional patient care in an ambiance of comfort and elegance.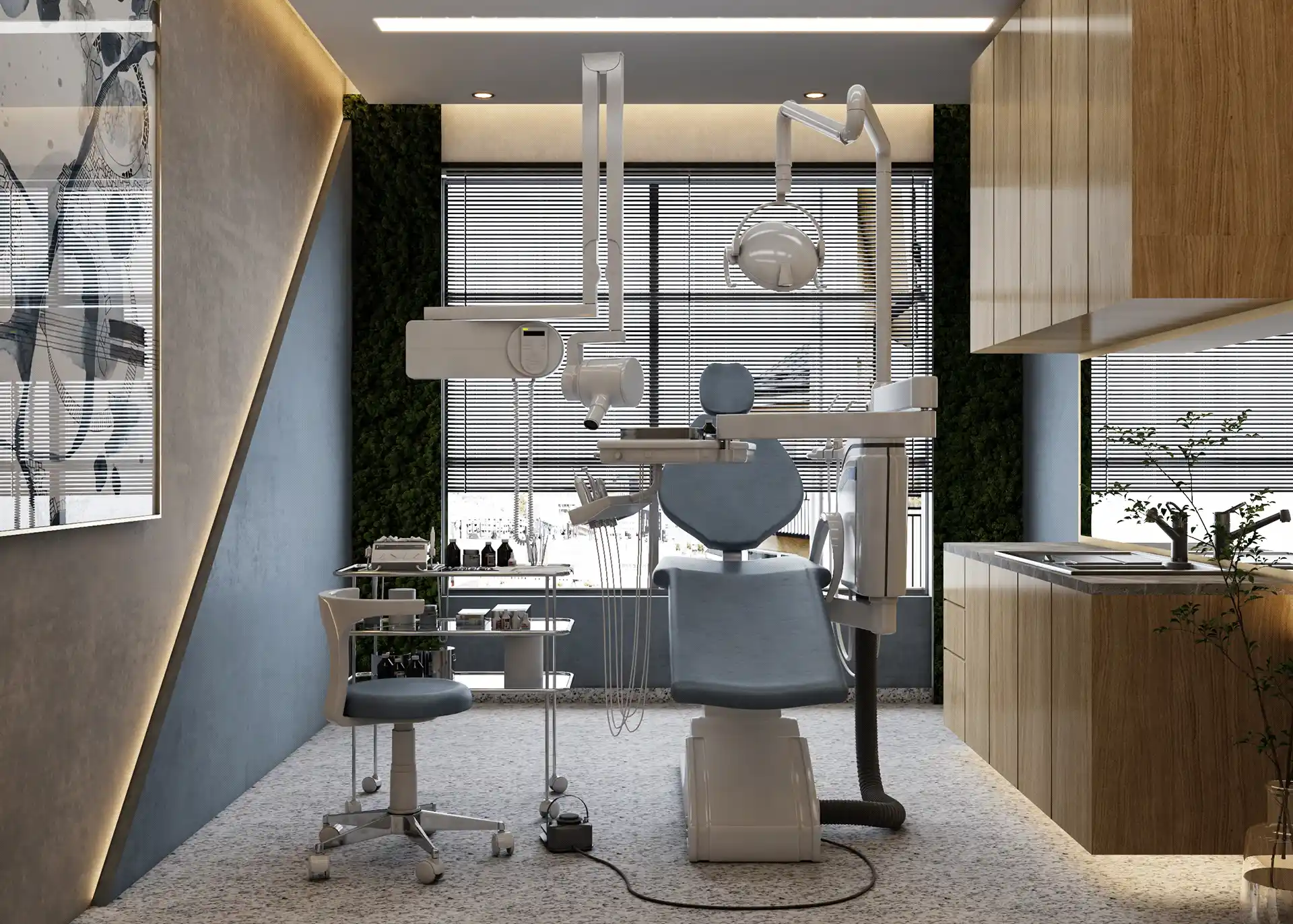 How We Work
At Rawabi Interiors, our streamlined process for clinic treatment room interior design in Dubai ensures a seamless experience. We commence with a comprehensive consultation to understand your unique needs, operations, and aspirations. Our experts consider every detail, from specific treatments to daily patient flow, optimizing space and functionality.

Following the initial consultation, we conduct a cautious site evaluation, crucial for comprehending spatial limitations and possibilities of your space. With our specialized focus on clinic decor, we prioritize utilizing space in an aesthetic and functional manner.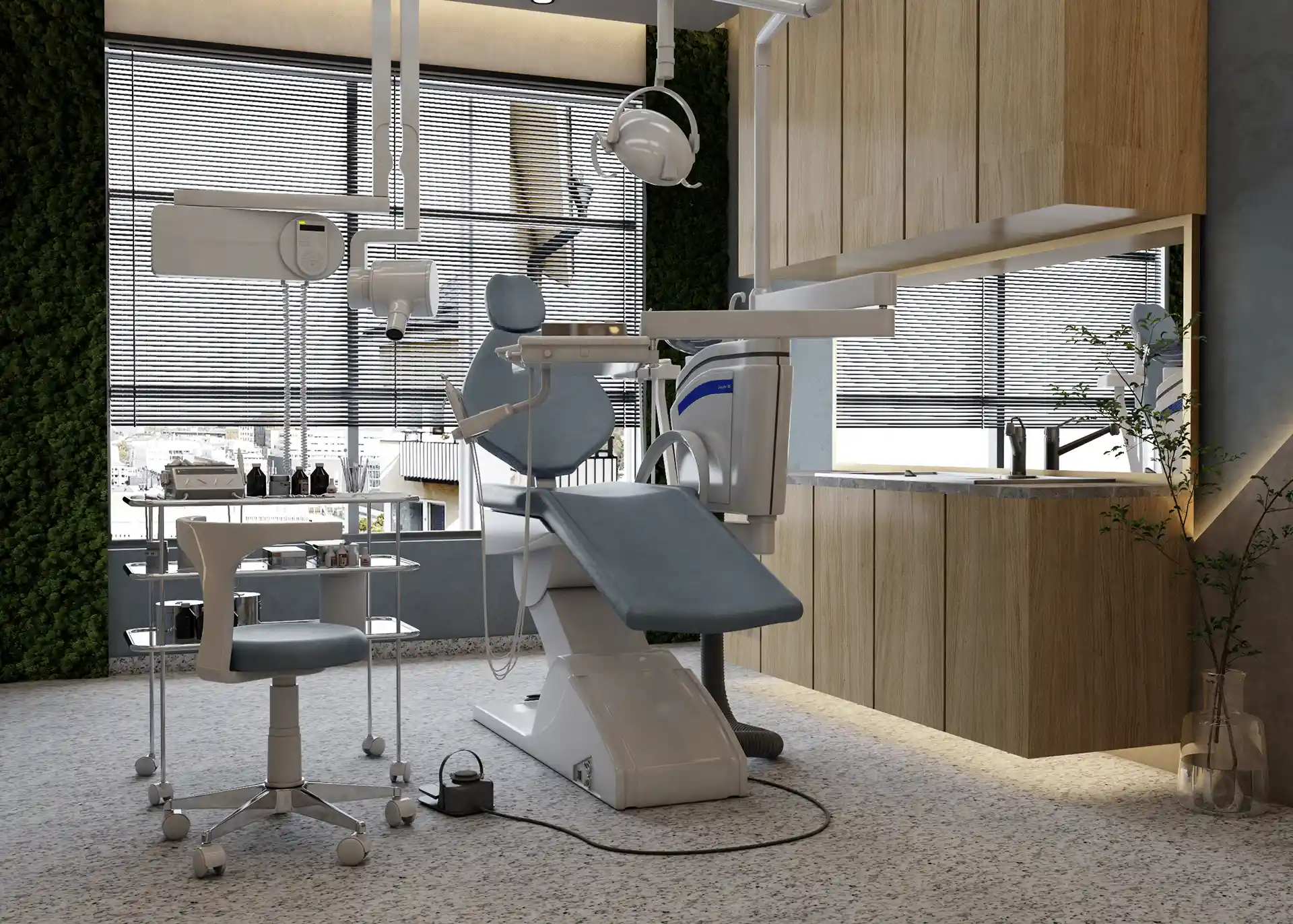 Our Team
Rawabi's proficiency in clinic treatment room interior design in Dubai originates from a profound understanding of the healthcare sector's distinct requirements. Acknowledging the essential nature of patient comfort and functionality, our bespoke projects strike a delicate balance between aesthetic appeal and clinical efficiency.

Drawing upon the finest materials and finishes, we create spaces that emanate peace, fostering patient relaxation and confidence.Beyond mere appearance, our projects prioritize the ergonomic needs of healthcare professionals, ensuring that every element, from furniture positioning to lighting, enhances workflow and patient care.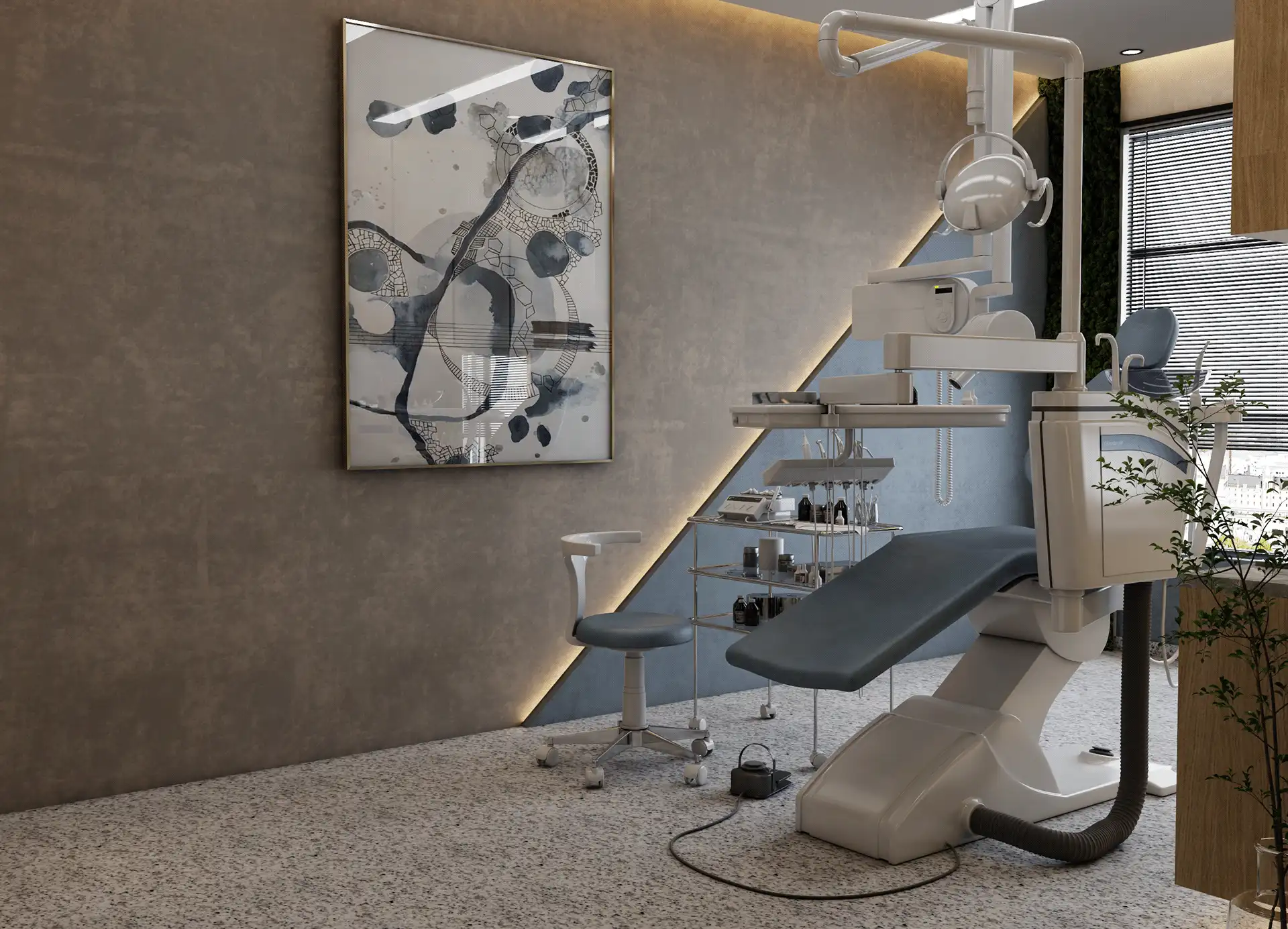 Why Us
In this city's dynamic landscape, We stand out as a beacon for clinic treatment room interior design, seamlessly merging luxury with function. Why choose us? The reasons are compelling.UAE demands more than the ordinary, and our portfolio epitomizes this. We don't merely meet expectations; we redefine them, providing personalized layouts that accentuate the unique ethos of each facility, setting you apart in a competitive arena.

Our work extends beyond aesthetics. We craft spaces promoting enhanced doctor-patient rapport, bolstering consultation efficacy and patient satisfaction. This holistic approach drives positive reviews, patient loyalty, and increased referrals.
Explore Other Clinic Services