Villa Bathroom Interior Design
We believe the bathroom is a place of comfort.
Our Villa Bathroom Interior Design
We believe that an essential sanctuary in every home is the bathroom. Our Villa Bathroom Interior Design services transforms your space into a stunning haven of luxury and comfort. We gather the delicacy of Dubai's refined taste and weave it into our designs, ensuring each villa bathroom interior design displays a harmonious mix of elegance and functionality.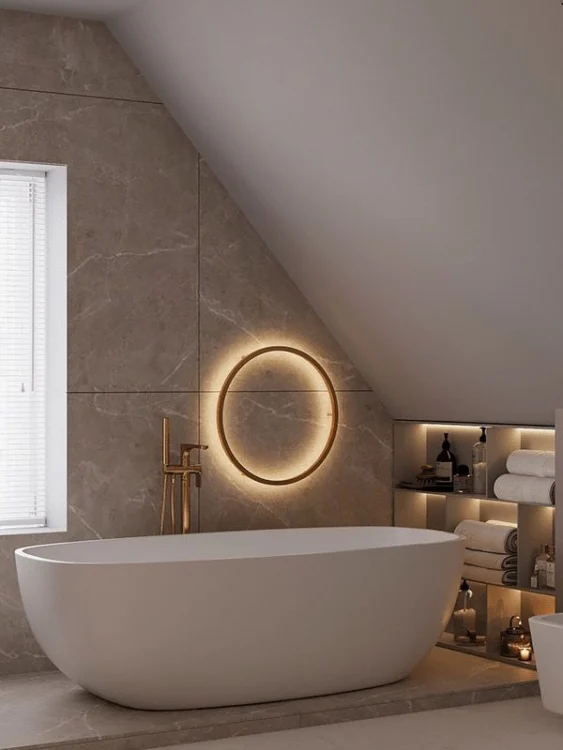 How We Work
Our approach to Villa Bathroom Interior Design starts with deep understanding. We dive deep into your lifestyle, tastes, and the distinct architecture of your villa. This insight, coupled with our expertise and Dubai's dynamic aesthetic, empowers us to create a bathroom that perfectly mixes luxury, comfort, and individual flair. Our team works diligently to present designs that transform your villa bathroom into a chic sanctuary, ensuring the design experience is seamless and gratifying for you. We will also use the newest trends to make sure you are using the space the right way, and that you have all your needs in one place. A bathroom turned to a mini personalized spa for you.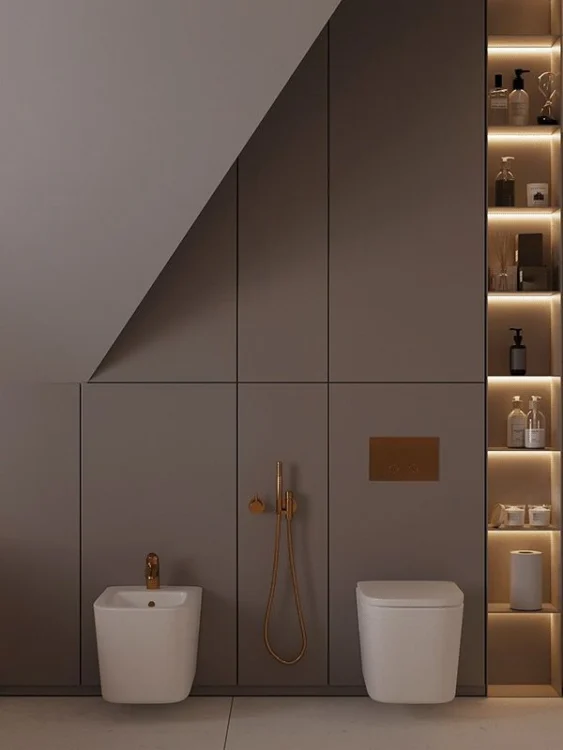 Our Team
Our specialists at Rawabi Interiors meticulously design each villa bathroom with a profound grasp of our client's preferences. We seamlessly merge classic elegance with contemporary nuances, bestowing your bathroom with a singular allure that's distinct to your villa. Fundamentally, our Villa Bathroom Interior Design services elevate your bathroom to an artistic pinnacle, marking it not merely as a segment of your villa, but a showcase of UAE's architectural magnificence. With us, you're not only designing a space you are also building a relationship that better understands your needs and visions and incorporates them throughout the process. We are always working with the best quality materials and best skilled designers to ensure that we complete all projects perfectly and flawlessly.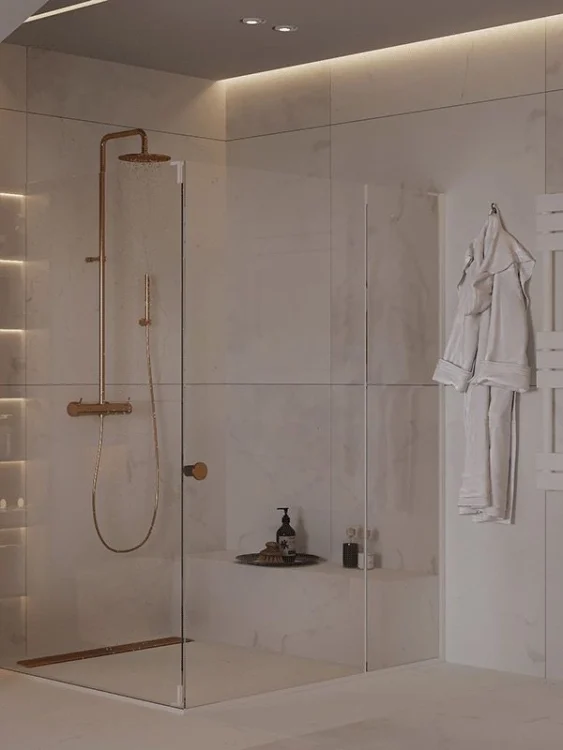 Why Us
Opt for Rawabi Interiors for your Villa Bathroom Interior Design to witness a fusion of opulence, comfort, and individual flair. Leveraging our Dubai-centric knowledge, we specialize in turning your bathroom into a sumptuous sanctuary reflecting your preferences. Beyond aesthetics, we emphasize functionality in our designs. Our unwavering dedication to excellence, meticulousness, and keen awareness of contemporary trends make us the top choice for discerning villa owners. Our team will also do regular site visits for regular check-ups to prevent any delays in the execution and also to prevent the addition of unnecessary material that will increase the price of the agreed cost.
Explore Other Villa Services