Villa Dressing Room Interior Design
The room that contains your most heart-precious items.
Our Villa Dressing Room Interior Design
As a leading interior design and fit out firm in Dubai, Rawabi Interiors specializes in designing luxurious, functional spaces that elevate your villa's overall appeal. We personalize each design based on your unique needs and style preferences.

These dressing rooms serve as more than just clothing storage, they act as extensions of your personal styles and daily rituals. We focus on offering practical storage solutions while adding sophistication to your room. Our team cautiously plans and executes every detail from layout and lighting to finishing touches.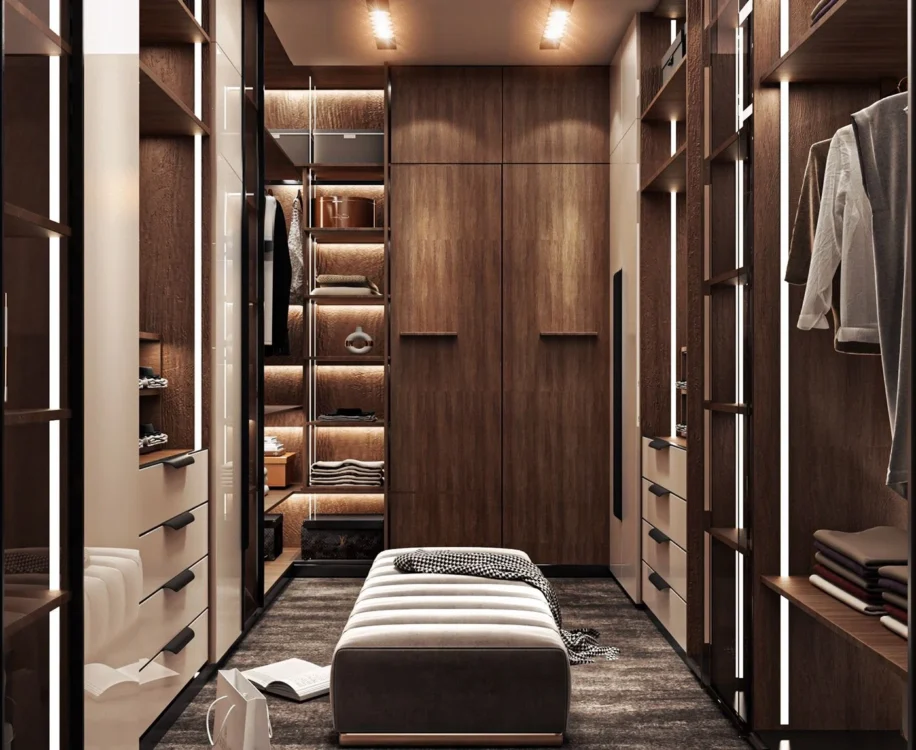 How We Work
After a broad discussion with one of our designers about your dressing room expectations and requests. Our designer will tailor your villa dressing room interior design to your personal style and needs. Whether you need a small walk-in closet, or if you're a shopping lover that needs a huge closet, our team will collaborate closely with you to bring your vision and needs to life considering every detail from layout to materials. We will also use the newest storage trends to make sure you are using the space in the most efficient way, and that each meter is used for your precious items.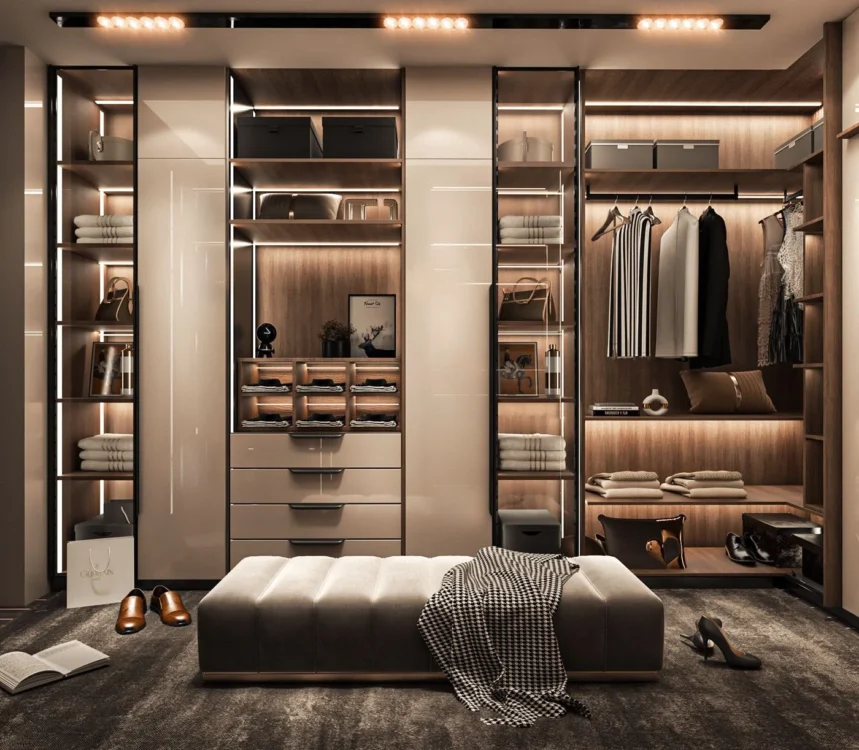 Our Team
Our team carefully plans and executes every detail, from layout and lighting to all finishing touches. When you choose Rawabi Interiors for your dressing room needs you should expect nothing but what you asked for. Our team of skilled designers will work closely to you throughout the project giving you constant updates so that all your points and notes are taken into consideration in every step. Our team will also do regular site visits for regular check-ups to prevent any delays in the execution and also to prevent the addition of unnecessary material that will increase the price of the agreed cost.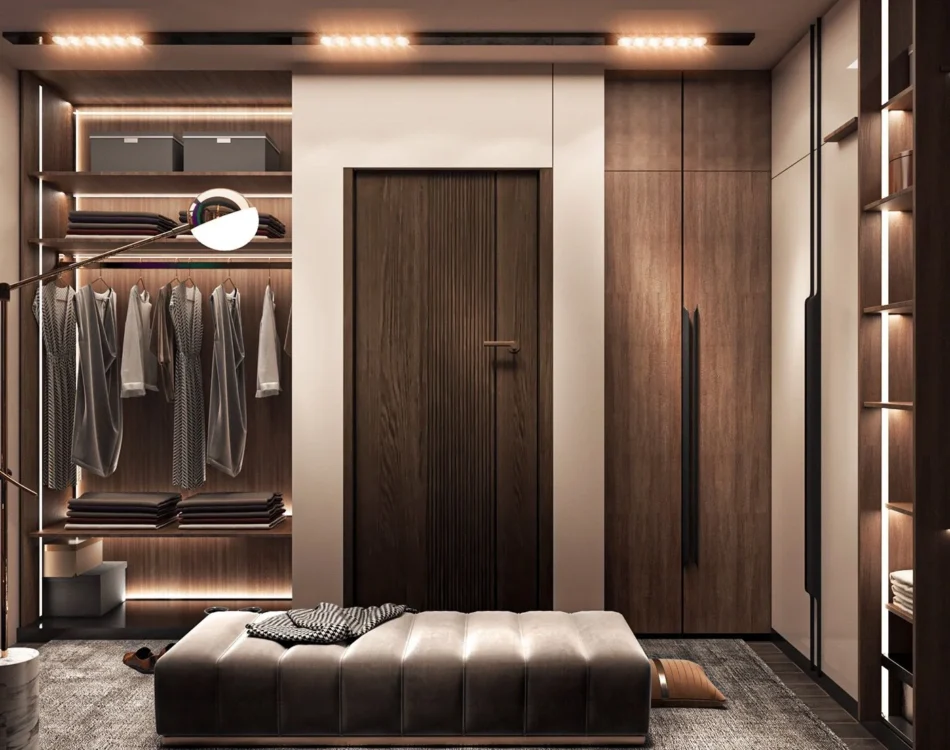 Why Us
Rawabi specializes in luxurious and practical villa dressing room interiors. We create personal sanctuaries that combine functionality with high-end aesthetics. Our expert designers create unique spaces tailored to each client's style and needs maintaining the highest standards of quality and professionalism throughout the project. Trust us for exceptional villa interior design in Dubai. With us, you're not only designing a space you are also building a relationship that better understands your needs and visions and incorporates them throughout the process. We are always working with the best quality materials and best skilled designers to ensure that we complete all projects perfectly and flawlessly.
Explore Other Villa Services