Villa Bedroom Interior Design
We believe every person deserves a restful retreat.
Our Villa Bedroom Interior Design
Rawabi Interiors specializes in Villa Bedroom Interior Design, transforming ordinary spaces into havens in the heart of Dubai. Our dedicated team is committed to understanding your unique taste and lifestyle needs in order to design a bedroom that is a perfect blend of luxury, comfort, andpersonal style.

In order to ensure your bedroom is not only aesthetically pleasing, but also a true reflection of you, we pay careful attention to every detail, from the selection of premium materials and furnishings to the intelligent use of space. We can transform your villa bedroom into a tranquil, elegant retreat.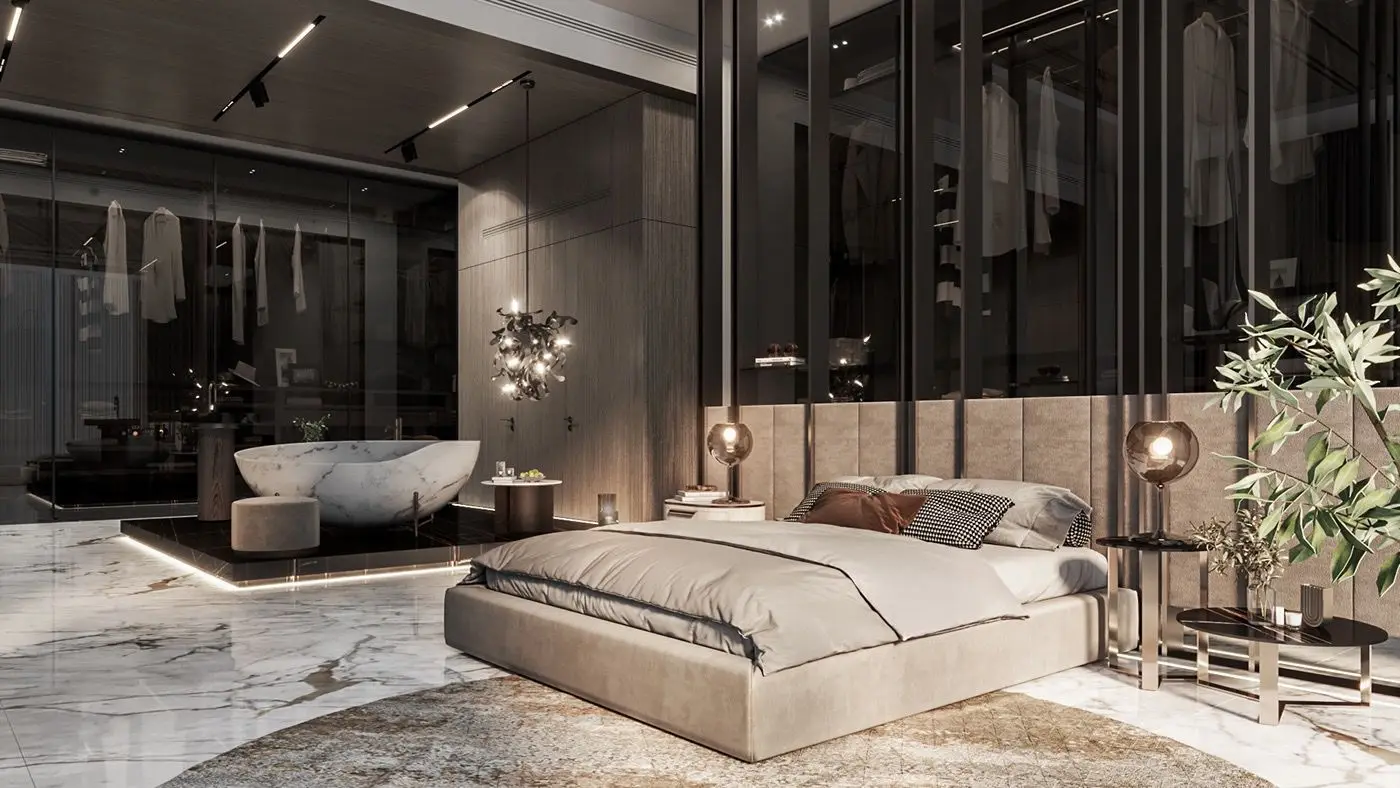 How We Work
At Rawabi Interiors in Dubai, our Villa Bedroom Interior Design process is deeply personalized, reflecting your unique style and preferences. We start by understanding your lifestyle, tastes, and vision for the space, shaping our design concept around your needs. With creativity, expertise, and attention to detail, we go beyond aesthetics to create a bedroom that embodies luxury and personal expression. Every element, texture, and tone is meticulously chosen to transform your villa bedroom into a true sanctuary that feels like home.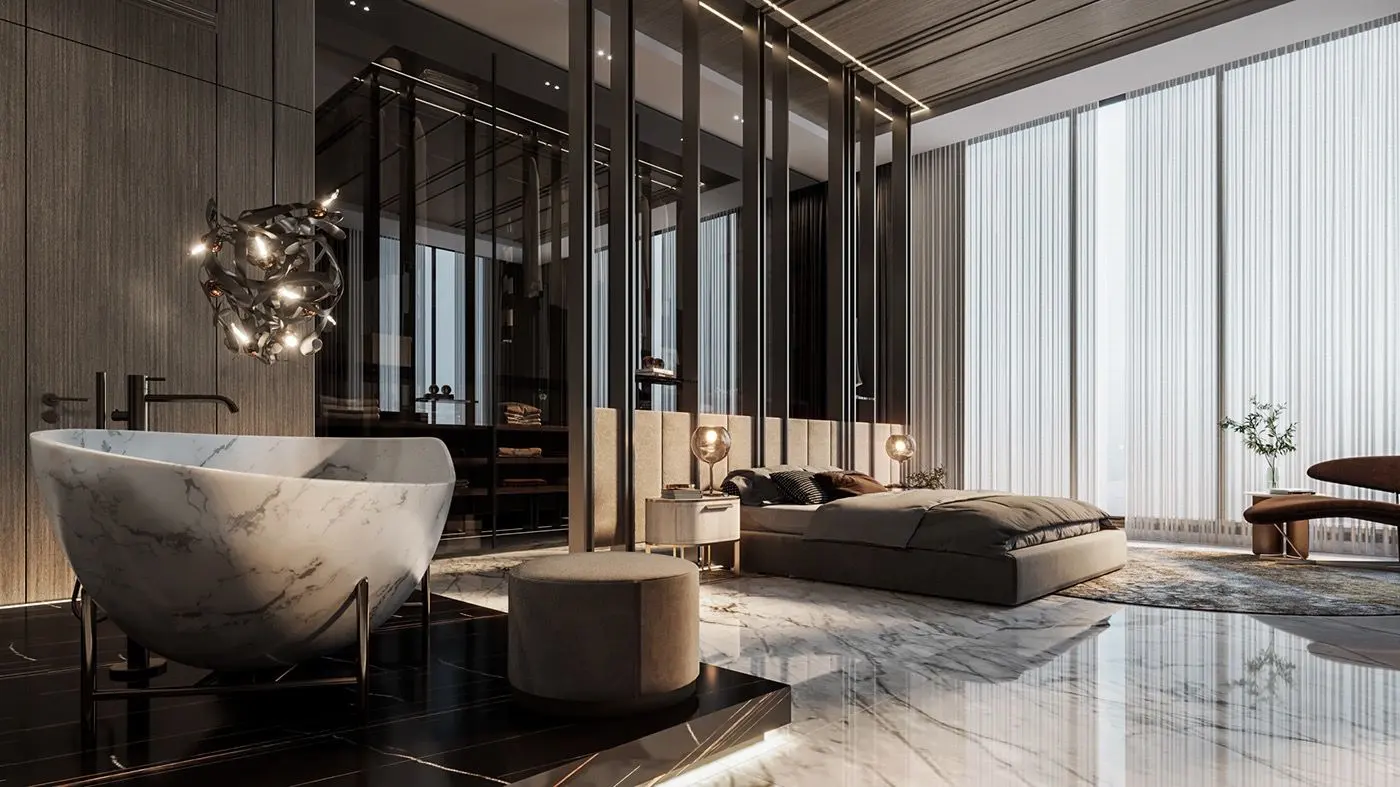 Our Team
At Rawabi Interiors, our skilled team tailors each villa bedroom design to echo our client's unique preferences. We seamlessly blend classic beauty with contemporary trends, infusing your bedroom with a distinct allure unique to your villa. Essentially, our Villa Bedroom Interior Design offerings transform your sleeping space into a standout piece, making it not only a cornerstone of your villa but also a testament to UAE's architectural elegance.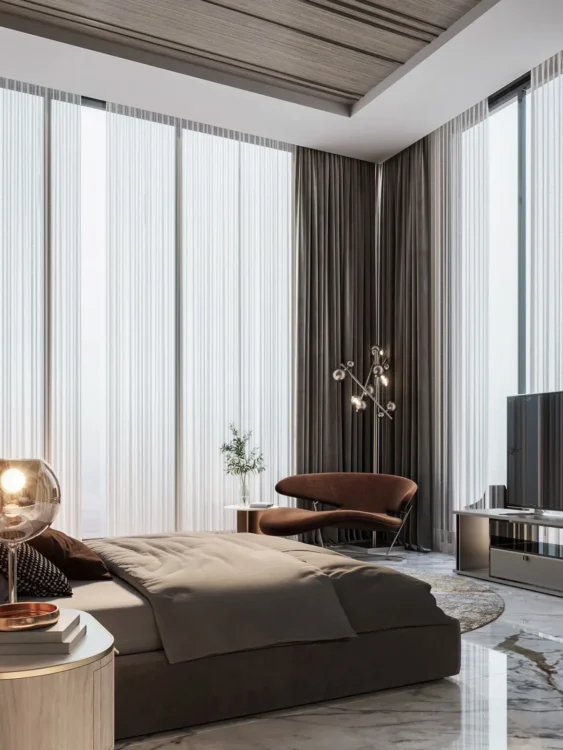 Explore Other Villa Services