Villa Kitchen Interior Design
We believe the kitchen is the best friend of the family.
Our Villa Kitchen Interior Design
Rawabi Interiors leads Dubai's interior design market in offering top-notch kitchen design and fit out services. We start each project by diving into your unique preferences and needs, setting the stage for a personalized design plan that fits perfectly with your traditional cooks.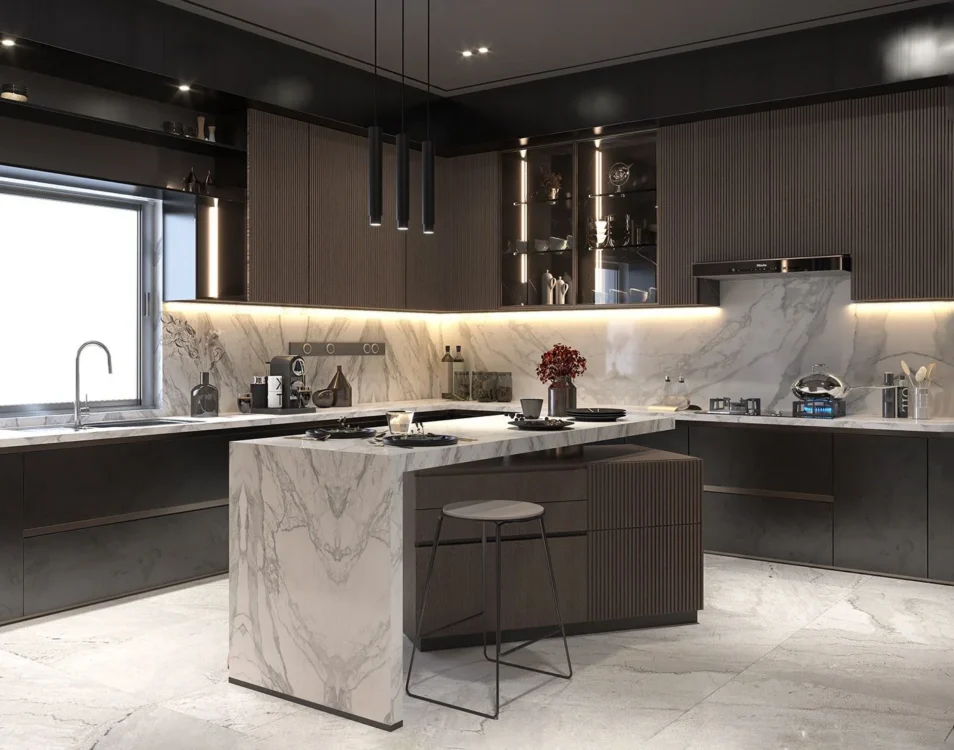 How We Work
At Rawabi Interiors, our approach to villa kitchen design is tailored to your lifestyle in Dubai. We start with a detailed discussion to learn your culinary style, followed by selecting premium materials to fit your unique taste. Our design ensures practical elegance, transforming your kitchen into a bespoke centerpiece of your home, blending functionality with your personal culinary journey.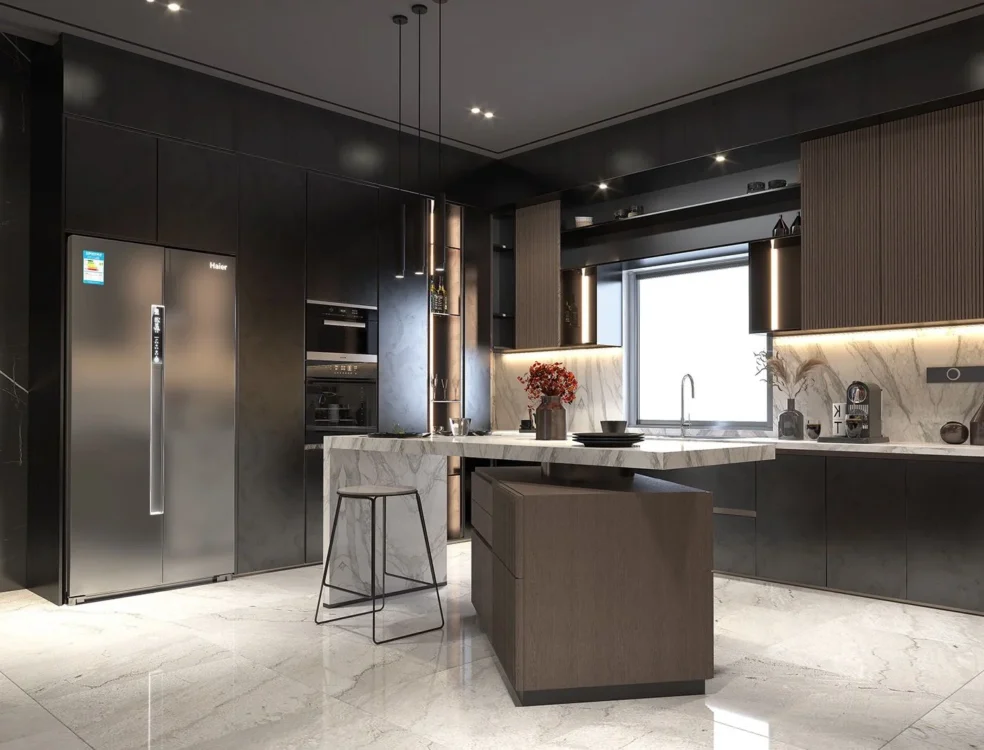 Our Team
Our expert designers at Rawabi Interiors craft each villa's kitchen with a deep understanding of our client's taste. We mix timeless aesthetics with modern trends to give your kitchen the gorgeous charm that is unique to your villa. Our designers bring you the newest and trendiest ways to make your kitchen the most comfortable based on your needs.
Why Us
Merging elegance with practicality, we use the best quality materials and innovative design approaches to create an astonishing yet functional kitchen. The objective of our kitchen designs is always to balance the great looks and styles with smart layouts and storage solutions to make your kitchen the most efficient. At Rawabi Interiors, we aim to enhance the beauty of your villa while also facilitating your culinary endeavors. Trust us to transform your kitchen into a masterpiece of form and function.
Explore Other Villa Services