Villa Living Room Interior Design
Our Villa Living Room Interior Design
The living rooms that Rawabi Interiors designs are heartwarming, elegant spaces that embody luxury in Dubai villas. It symbolizes the sophisticated style of the city with a balance of comfort and luxury. We combine practical elegance with an opulent aesthetic in villa interiors. The result is a living space that's both welcoming and stylish, creating a unique ambiance.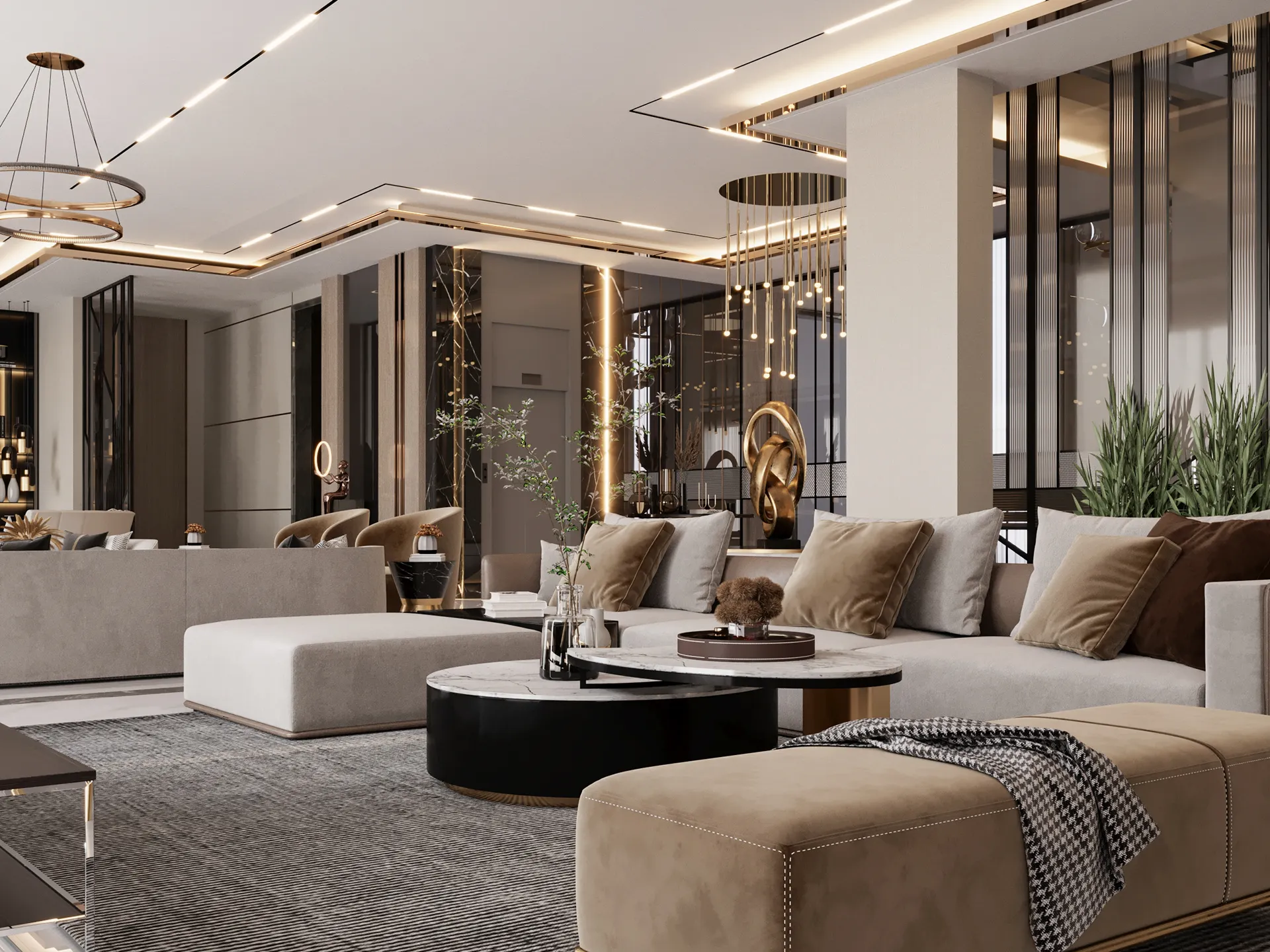 How We Work
In Dubai, Rawabi's minimalist villa living room interior designs blend sophistication with simplicity. Creating a space that encapsulates luxury, comfort, and a seamless fit-out by combining your vision with our expertise. Designed to enhance your home experience, each project reflects bespoke elegance. Our thoughtful design ensures that the heart of your villa is a harmonious blend of style and practicality, all while maintaining its own unique essence. With every line, texture, and color we choose we create a room that reflects your personal style.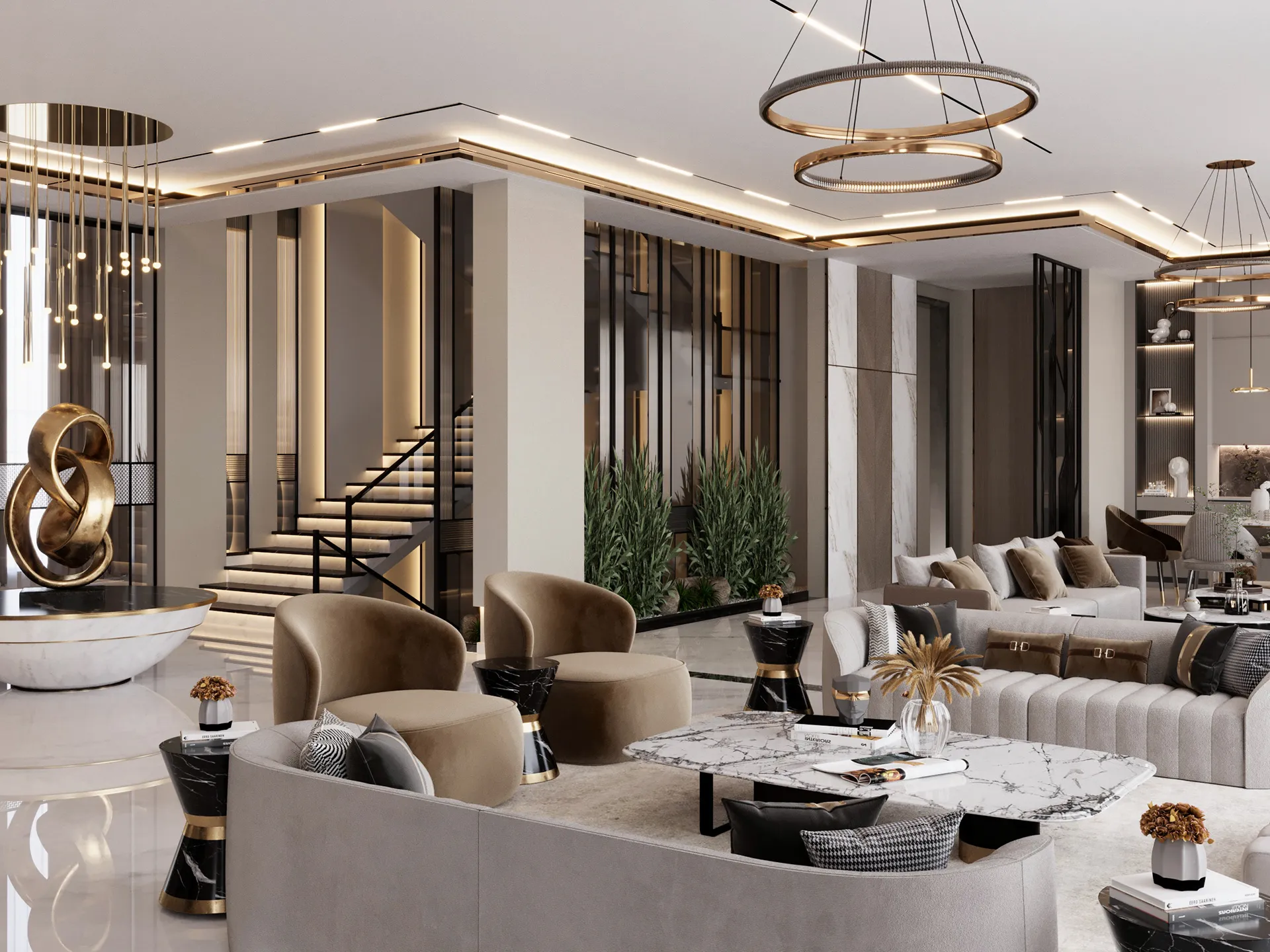 Our Team
The living rooms at Rawabi interiors are designed to reflect the individual style of our clients, blending classic elegance with contemporary feel. This space will not only be an attribute of your home, but it will also stand out from the rest of UAE's design landscape. As part of our commitment to unique customization, our designers collaborate with you closely, ensuring that your living space reflects your vision and becomes the central point of your villa.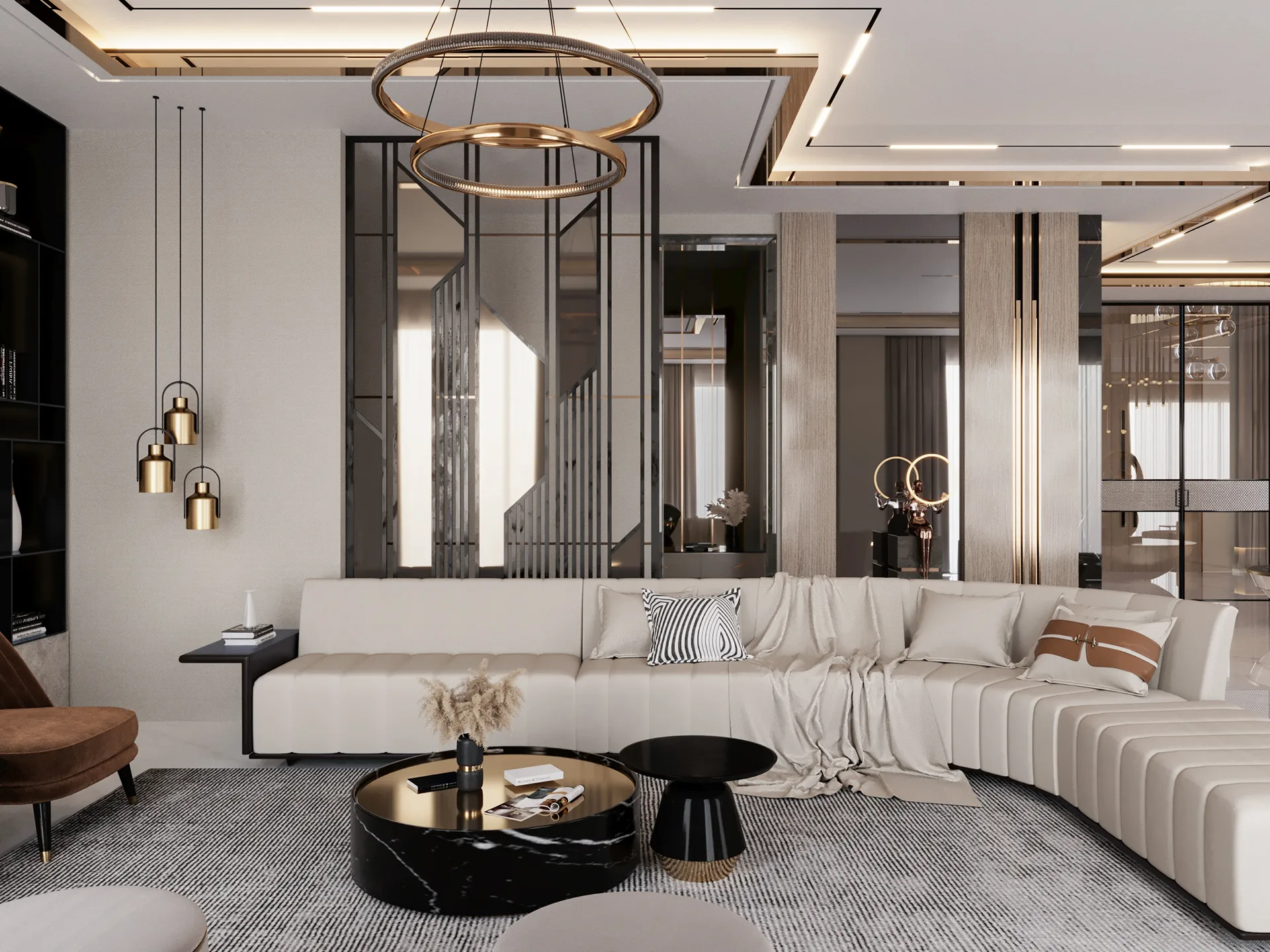 Why Us
Choose Rawabi interiors for your villa living room interior design to experience a blend of luxury, comfort, and personalized styles. With our Dubai based experience, we excel in transforming your living space into a getaway that mirrors your taste. We are not just about aesthetics; our designs focus on functionality and practicality. Our huge commitment to quality, attention to details, and staying updated on the latest trends sets us apart & makes us the preferred choice by discerning homeowners.
Explore Other Villa Services