Office Workstation Area Interior Design
Teamwork is the core of workstations, making it a great place to work & achieve.
Our Office Workstation Area Interior Design
Rawabi Interiors specializes in designing office workstation areas that blend functionality with shiny, modern decor. Our goal is to create spaces where productivity and creativity grow, utilizing innovative layouts that maximize space efficiency without compromising on comfort. In each project, we integrate comfortable furniture that supports well-being and efficiency, ensuring that every moment spent at the station is both comfortable and helpful to work.

We consider natural lighting to enhance focus and minimizing distractions within the office environment. Our method embraces flexibility, allowing for a space to be easily reconfigured to suit the evolving needs of dynamic businesses. The color schemes and materials we select are carefully chosen to reflect a company's brand and to energize its workforce.

Each area we design is equipped with smart storage solutions, keeping the space organized and clutter-free. With a keen eye for detail and a deep understanding of the unique requirements of the Dubai market, Rawabi Interiors delivers office workstation areas that are not only visually striking but also strategically created to encourage productivity and employee satisfaction.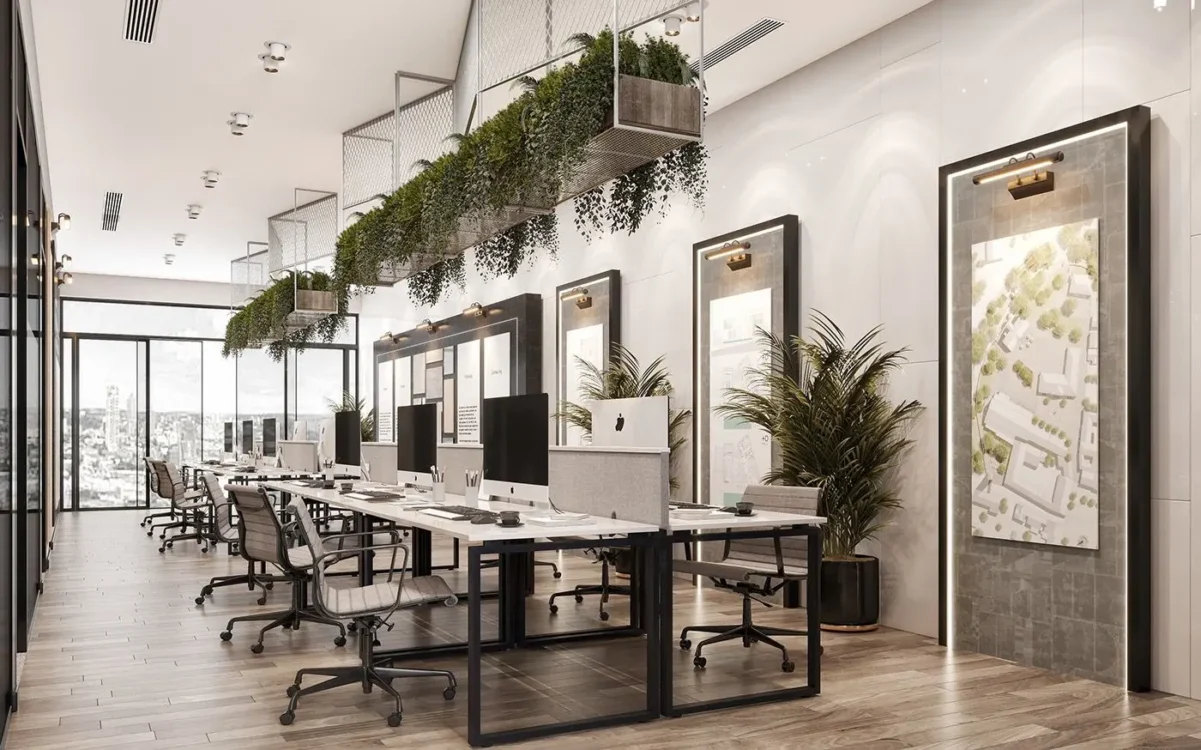 How We Work
Our approach at Rawabi Interiors begins with a deep dive into the unique requirements of your business to ensure our services exceed expectations. We work in close collaboration with our clients, embracing a hands-on approach from the initial concept to the final touches of the fit-out. Our process is dynamic and responsive, catering to the need for workspaces that are both energetic and aesthetically pleasing. We prioritize comfort and smart design to create office stations that boost productivity and well-being.

Through a seamless integration of technology and design elements, we craft spaces that are spontaneously aligned with daily workflows. Our commitment to quality and attention to detail ensures that every aspect of the workstation area is thoughtfully considered, from space planning to the selection of finishes. The result is a place that not only looks exceptional but also enhances the functionality of the work environment.
Our Team
The Rawabi Interiors team is a diverse group of talented individuals, each bringing a lot of experience to the table in office interiors and fit-out. Our employees are skilled at conceptualizing spaces that reflect the latest trends while maintaining a unique appeal. Our project managers carefully oversee the entire process, ensuring efficiency and precision at every stage. The craftsmen and technicians who bring our designs to life are chosen for their skill and dedication to quality.

Together, we work as a united team, driven by a passion for creating workspaces that relate with the ethos of the companies we serve. Our team's collaborative spirit and innovative mindset are key in developing workstation areas that are not just functional but also revitalizing and inspiring spaces to work in.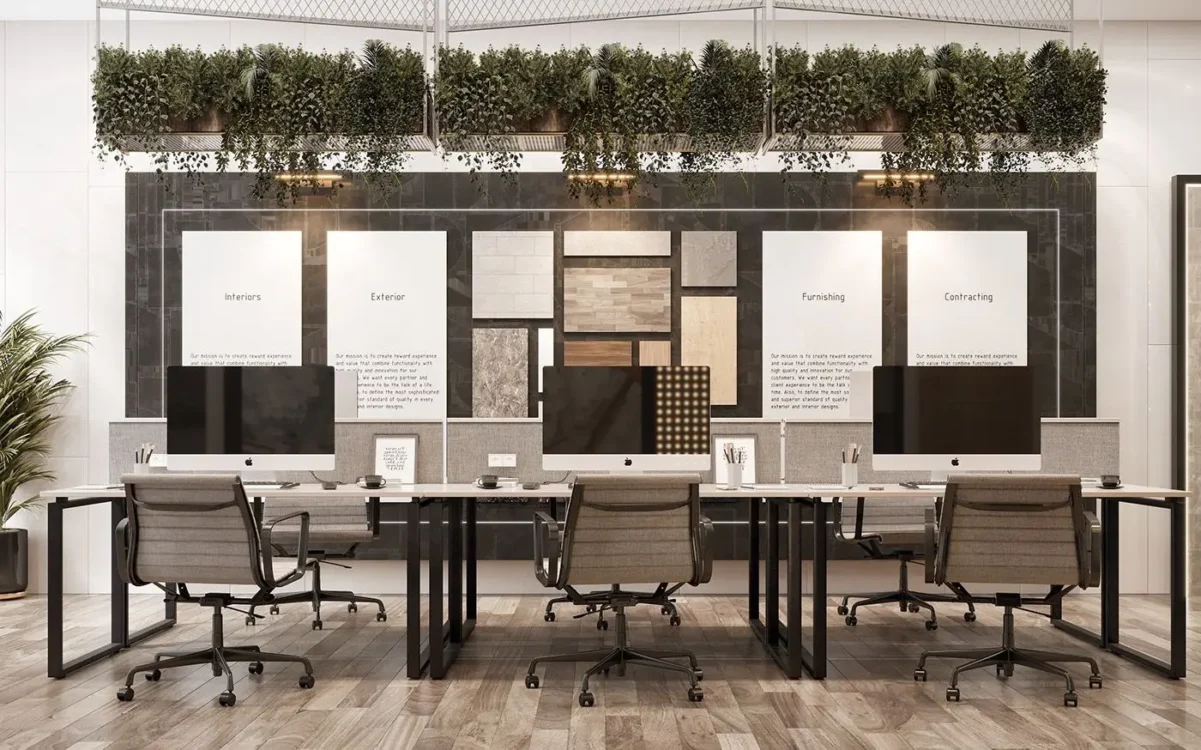 Why Us
Choosing Rawabi Interiors means selecting a partner who understands the critical role that well-designed offices play in the success of a business. Our dedication to creating bespoke interior designs and executing cautious fit-out sets us apart in the industry. We bring a combination of aesthetic sensibility and practical layout to every project, ensuring that your area is a space where efficiency and style coexist.

Our commitment to client satisfaction is testament in our tailored approach and the enduring quality of our work. With a proven track record in delivering exceptional environments for work, we are excellent in office workstation area interior design. Our expertise and innovative methods are trusted by businesses seeking to create a workspace that stands out in the competitive Dubai market.
Explore Other Office Services