Apartment Bathroom Interior Design
We believe the bathroom is a place of comfort.
Our Apartment Bathroom Interior Design
We are at the top of luxurious apartment interior design and fit-out,creating spaces that blend functionality with indulgent creativity. Our approach is to transform ordinary bathrooms into spa-like retreats, integrating modern elements that match well with Dubai's luxurious spirit.

We focus on creating a harmonious balance between innovation and practicality, ensuring every inch of space is utilized effectively without compromising on style. High-end materials, meticulous craftsmen, and state-of-the-art installations are the stamp of our bathroom fit-outs, reflecting an unstoppable commitment to quality and durability.

Our projects incorporate sleek lines and textures that present a sense of tranquility making it an area of relaxation. We understand that a bathroom is a critical part of the home, a place for rejuvenation and self-care; therefore, we dedicate our staff to provide a unique like never before interior design and fit-out experience for all our clients.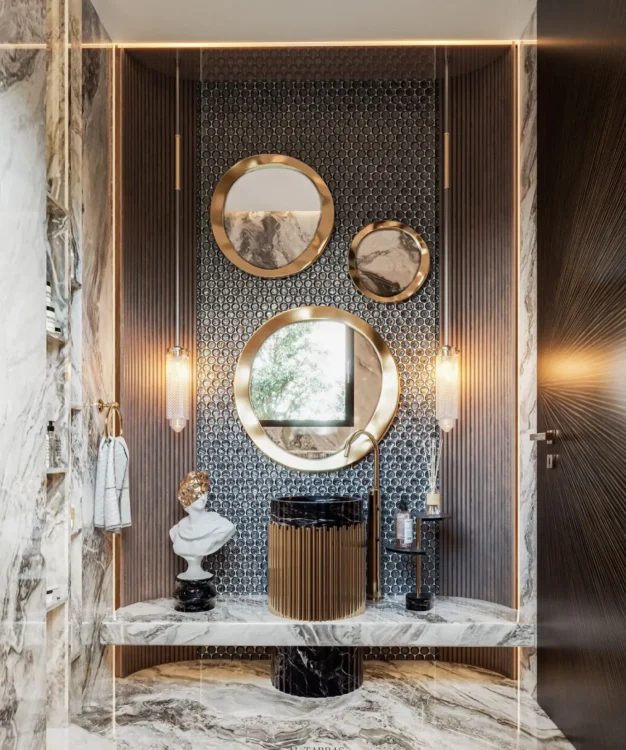 How We Work
Our approach to apartment bathroom interior design is rooted in a client-focused method that ensures bespoke solutions tailored exactly to individual preferences with the option of adding a touch of the sophisticated Dubai sceneries. We initiate our process with an in-depth consultation, where we listen carefully and deeply to our clients' visions and requirements.
Our strategy for apartment décor blends innovation with functionality, creating spaces that are as aesthetically pleasing as they are practical. Every step, from the initial sketches to the final fit-out, is conducted with precision and a keen eye for detail, reflecting the high standards that our clients expect. We harness cutting-edge design software and 3D renderings to provide a realistic preview of the finished space, ensuring our clients are an integral part of the creation process from conception to completion.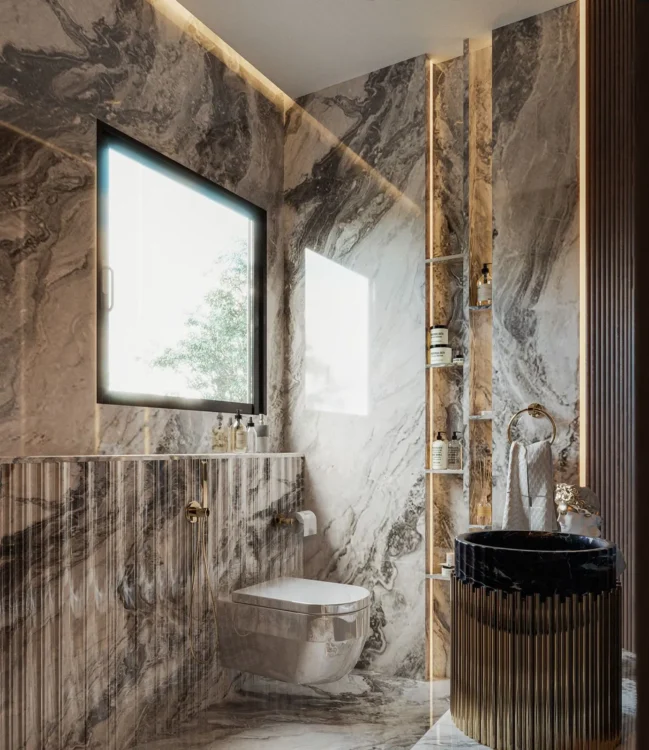 Our Team
Our team is a collective of dynamic professionals, each bringing a unique set of skills to the table in the domain of design. Composed of experienced engineers, skilled project managers, and meticulous artists, we are equipped to handle the complexities of apartment fit-out with professionalism.

The team's collaborative effort ensures that every project is a symphony of creative minds working together in harmony to deliver nothing but excellence. We are constantly updating our knowledge to stay ahead of the latest trends and technologies, guaranteeing that every bathroom we craft is a showcase of contemporary luxury and timeless elegance, perfected for your personalized lifestyle.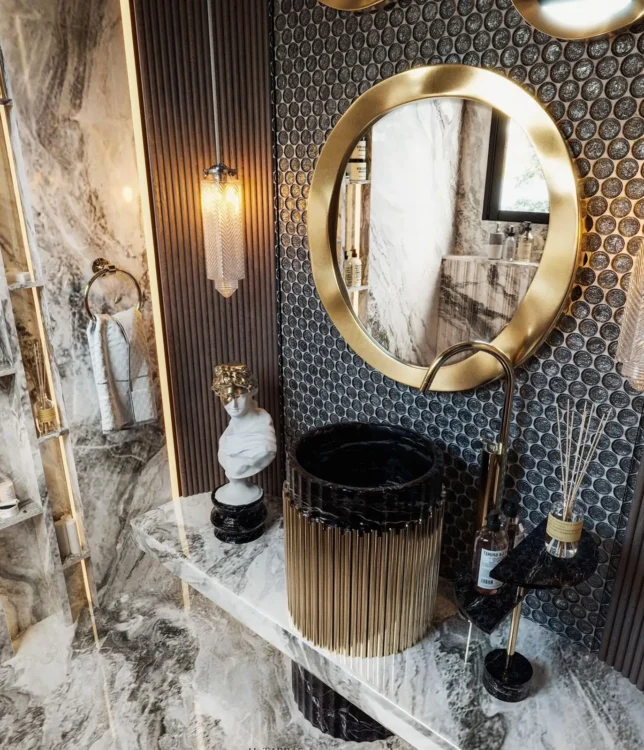 Why Us
Choosing us means going for a partner that excels in delivering superior services for their clients. Our reputation is built on a foundation of trust, innovation, and a special commitment to quality. Why us? Because we don't just design spaces—we create personalized havens that reflect the sophistication and luxury of our clients' lifestyles.

Our dedication to crafting flawless, serene spaces is evident in every project we undertake. When you choose us, you're not just getting a service; you're embracing an experience that sets the standard for apartment interior design, ensuring that your bathroom isn't just a part of your home, but a highlight of your daily living.
Explore Other Apartment Services