Apartment Bedroom Interior Design
We believe every person deserves a restful retreat.
Our Apartment Bedroom Interior Design
Rawabi Interiors is a visionary in the domain of apartment bedroom interior design, delivering bespoke solutions that summarize luxury, comfort, and personal style. Our philosophy centers around creating a peaceful and intimate retreat that goes perfectly with the vibrant lifestyle of Dubai. With strong attention to detail, we craft spaces that blend functionality with aesthetic art, resulting in bedrooms that are not just places to sleep, but havens of relaxation.

From luxurious textures and fabrics to customized lighting schemes that set the perfect ambiance, our projects are thoughtfully schemed to reflect our clients' personalities. Our expert team ensures that every element, be it the plush furnishings, elegant decor, or innovative storage solutions, is aligned with the latest trends in interior design.

We prioritize creating an atmosphere that enhances well-being and comfort, making our crafted rooms a true sanctuary of luxury. With us, every detail is considered, from the overarching layout to the finest decorative accent, guaranteeing a bedroom that is not only sophisticated but also uniquely yours.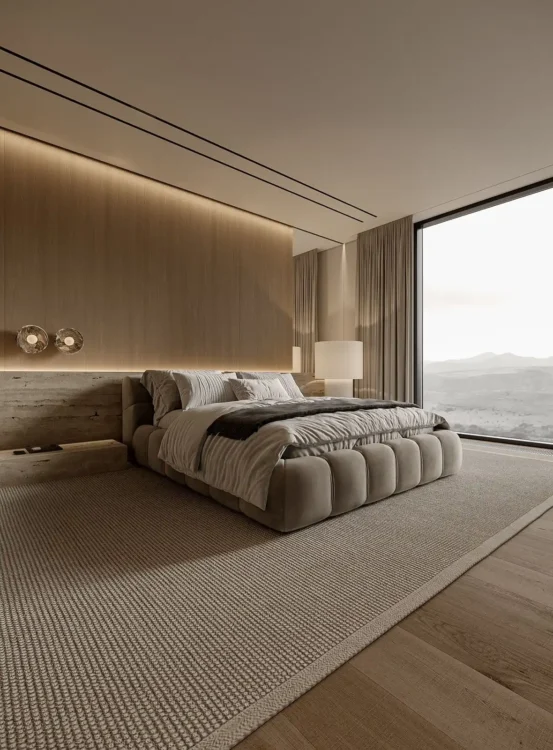 How We Work
Rawabi Interiors approaches every interior design project with a signature blend of creativity and systematic planning, ensuring that every space reflects the aspect of luxury and personalized design. We initiate our process with an in-depth consultation to capture your vision and lifestyle needs, translating them into a detailed design plan. Each stage, from conceptual sketches to the selection of materials, is executed with precision and attention to the latest trends in apartment bedroom interior design.


Our commitment to an interactive client experience allows for a consistent flow of ideas, ensuring the final space is a perfect combination of client aspirations and our design expertise. By integrating innovative design techniques and space optimization strategies, we turn your room space into a symbol of comfort and elegance.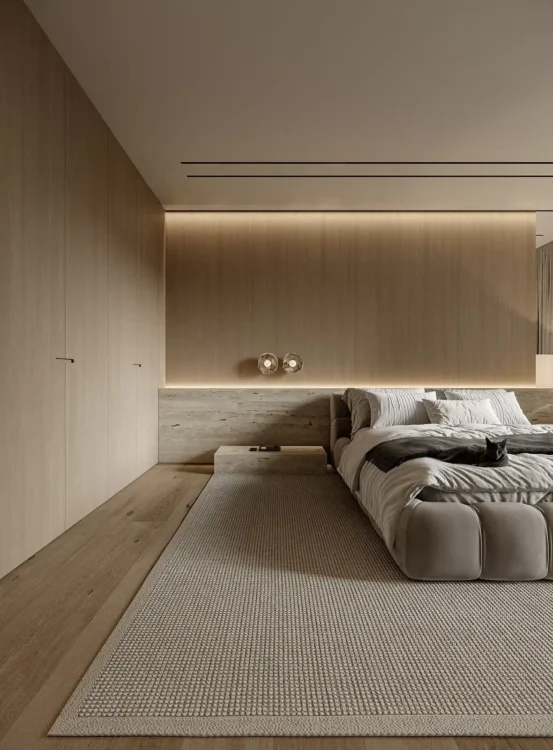 Our Team
Our team is a group of talented interior designers, experienced artists, and skilled project managers, all united by a passion for creating exquisite spaces. Specializing in bedroom interior design in Dubai, our team brings diverse skills and innovative perspectives to each project.

They are great at navigating the complexities of design and fit-out, ensuring that every room is a showcase of flawless craftsmanship. Our employees stay ahead of the evolving trends and technologies, enabling us to offer solutions that are both advanced and timeless. It's the dedication, skill, and collaborative spirit of our team that positions Rawabi as a leader in the industry.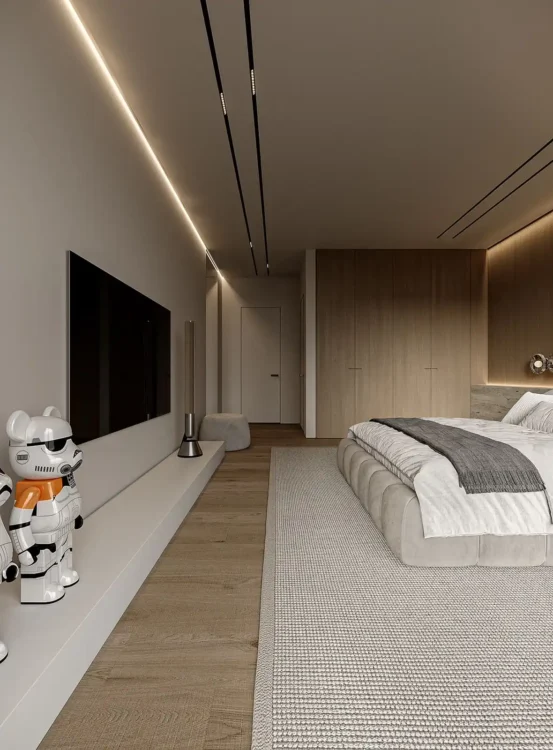 Why Us
Opting for Rawabi Interiors means choosing unmatched experts in apartment bedroom interior design, where every project is a proof of our dedication to creating spaces that resonate with luxury and intimacy. We understand that a bedroom is more than just a place to sleep—it's a personal haven that should sum up restfulness and style.
Our bespoke designs are infused with the unique act of Dubai living, crafted to deliver not just a bedroom, but an experience of fulfilment and tranquility. We stand out for our careful approach to craft, our steady commitment to client satisfaction, and our capacity to deliver any room that is a true haven. With us, your bedroom is not just designed; it is carefully sculpted to be a reflection of your dreams.
Explore Other Apartment Services