Apartment Dining Room Interior Design
The place for great laughter, sweet conversations, and tummy filling!
Our Apartment Dining Room Interior Design
In Dubai's busy scheme, we stand out for our exceptional apartment services. We specialize in creating spaces that not only reflect the city's dynamic spirit but also provide a relaxing setting for intimate dinners and joyful gatherings.

Our designs are a symbol to the sophisticated lifestyle, where each dining room is a unique experience of comfort and elegance. We infuse every project with innovation, integrating luxurious materials and bespoke furnishings tailored to the urban city life. At Rawabi Interiors, we ensure that this room is not just a meal space but a centerpiece of your home, embodying a seamless blend of functionality and aesthetic attractions.

Our commitment to excellence is proof in our cautious attention to detail, from the layout to the lighting, ensuring that every fit-out project reflects the peak of UAE's apartment dining room interior design.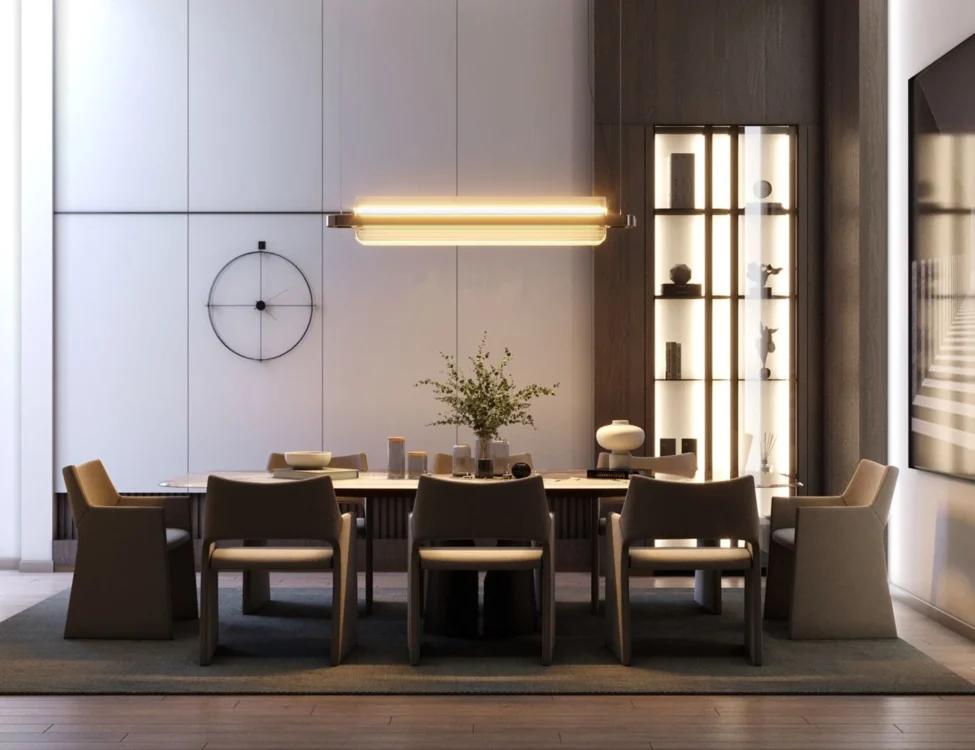 How We Work
At Rawabi Interiors, our used methods for interior design are grounded in a client-based approach that blends your personal style with our expertise. We start by listening carefully to you, ensuring we understand your vision for your apartment dining room.

Our team then illustrates a concept that balances design appeal with practicality, ensuring the space is not only stunning but also fully functional for your everyday needs. With a focus on the finer details, we pick materials, furniture, and accents that elevate your experience, all while managing the project with accuracy to deliver on time and within budget. Our process is transparent and collaborative, ensuring that you are included from concept through to the final reveal, your dining room interior design reflects your tastes and the luxurious ethos of Dubai.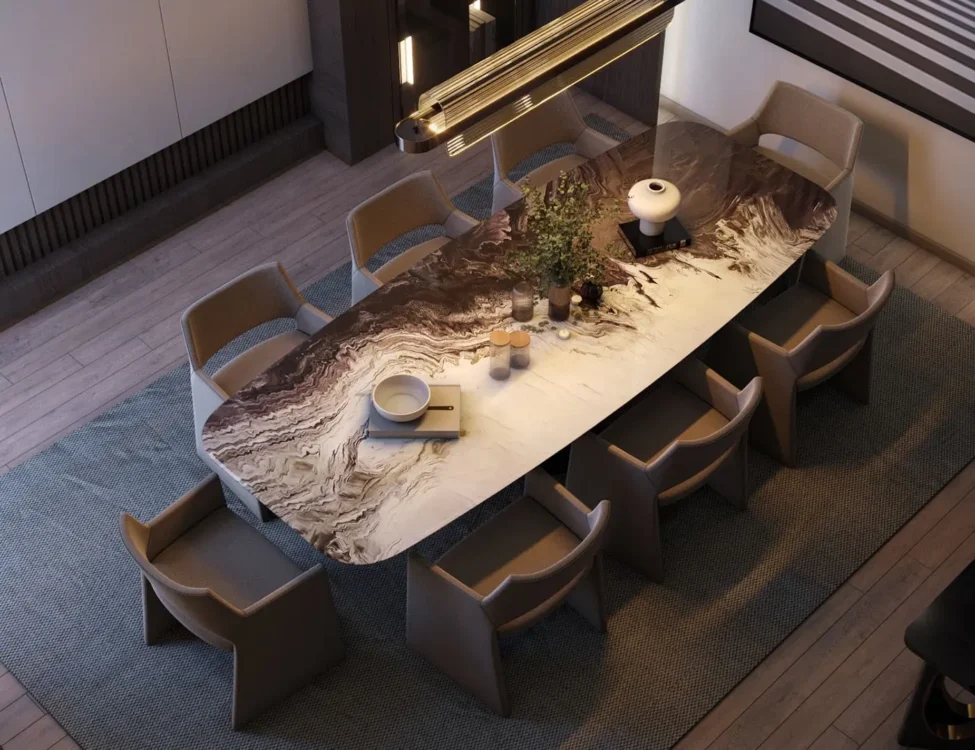 Our Team
Our team at Rawabi Interiors is the driving force behind our innovative interior designs projects. Composed of highly skilled designers, cautious project managers, and master artists, each team member brings a unique perspective and a bunch of experience to the table.

We work in collaboration to ensure that your apartment dining room exceeds the ordinary, delivering a space that is both inviting and representing of the modern, luxurious lifestyle associated with Dubai. Our employees stay up to date with global trends and local preferences ensuring your dining area is both contemporary and timeless. It's this dedication to design excellence and team synergy that allows us to execute even the most complex projects with perfection.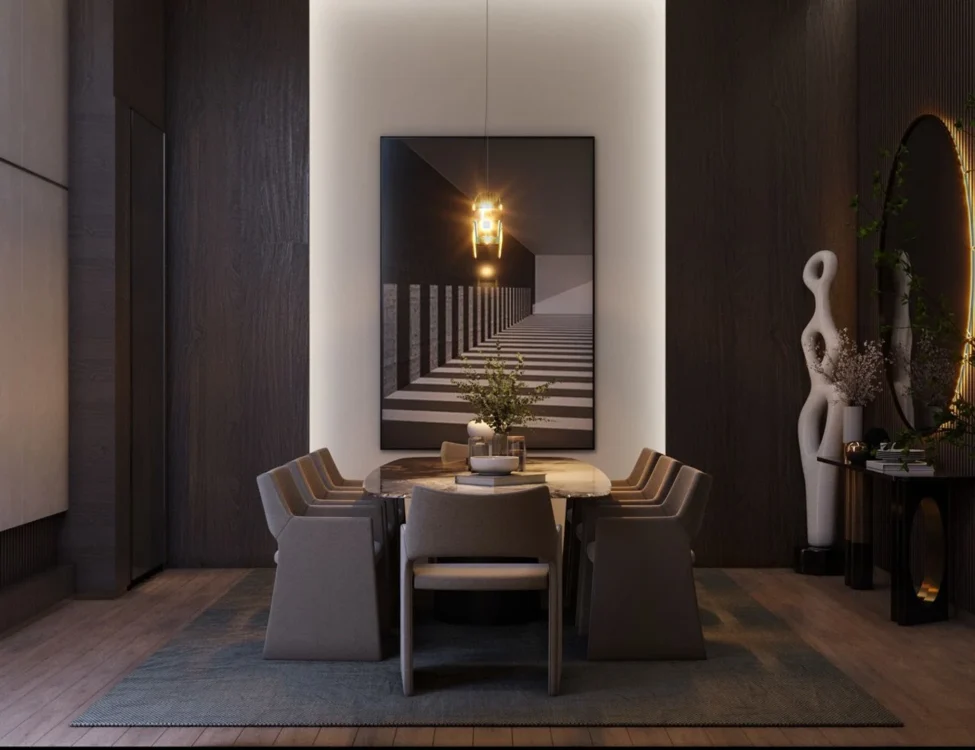 Why Us
Choosing Rawabi Interiors means selecting a partner who understands the importance of a well-planned dining room interiors in the context of Dubai's luxury apartments. We don't just design empty spaces; we create environments that enhance your experience, making each meal a special occasion.

Our commitment to creating bespoke areas that match with the sophisticated ambiance of the city sets us apart. We are dedicated to delivering unparalleled quality and style, making us the go-to experts in apartment dining room design. With a proven track record of successful projects, Rawabi Interiors is identical with excellence in design, transforming your dining room into a space where memories are made and shared.
Explore Other Apartment Services