Apartment Living Room Interior Design
Our Apartment Living Room Interior Design
Located in the heart of Dubai, Rawabi Interiors excels in apartment living room interior design, crafting spaces that speak greatly of elegance and comfort. Our principal centers on creating a room that's not just aesthetically pleasing but also embodies the dynamic lifestyle of our clients.

We focus on luxurious textures, sophisticated color palettes, and innovative layouts that enhance the functionality and flow of your space. Whether you're envisioning a minimalist haven or a vibrant entertainment hub, our designers can tailor your living room completely by merging contemporary trends with comfort.

At Rawabi Interiors, we understand that the living room is the heart of your home, which is why we dedicate ourselves to delivering a design that stands out in the city's busy life aspect. Our fit-out solutions are carefully planned and executed to ensure that every aspect of your project is perfect down to the last detail.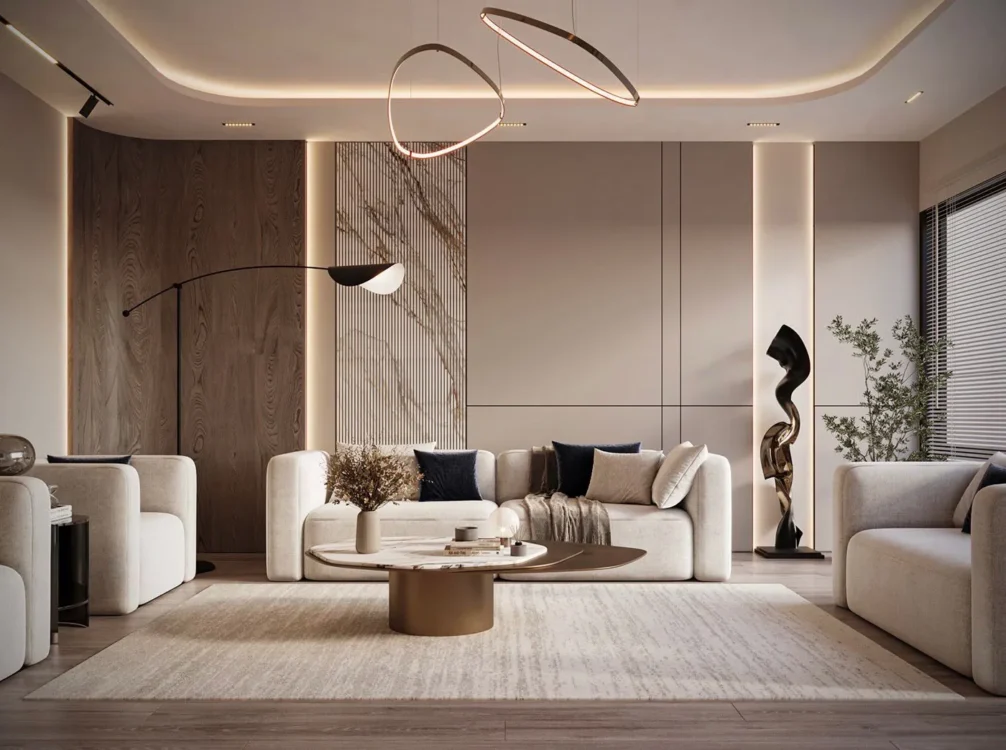 How We Work
At Rawabi Interiors, our approach to apartment living room decor is always a blend of precision, passion, and personalization. Our process begins with understanding your vision, lifestyle, and the unique architectural aspect of your space. From there, we later craft a layout plan that balances art with functionality, ensuring the room is both beautiful and livable.
We then integrate the latest trends in interior design with timeless styles to create a space that is made uniquely yours. Throughout the entire journey, we maintain clear communication with you, ensuring that your ideas are brought to life with a seamless fit out process that adheres to the highest standards of quality and techniques in the region.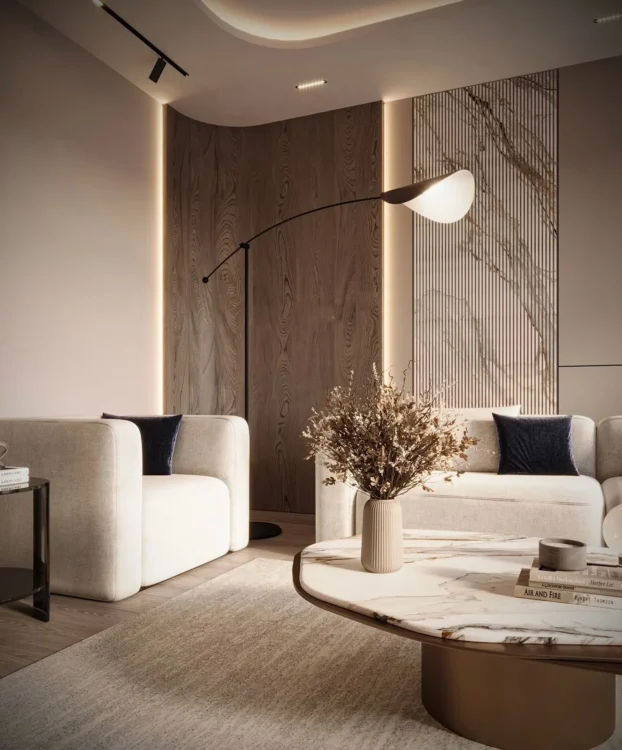 Our Team
Our team at Rawabi Interiors is a group of experienced designers, skilled craftsmen, and innovative thinkers who share a passion for creating stunning living room interiors. Each expert brings lots of expertise and creativity to the team, ensuring that our work stand out in the vibrant city of Dubai.

We take pride in ourselves on our collaborative spirit and our ability to turn challenges into stunning opportunities. With a keen eye for detail and a commitment to excellence, our team works in determination to ensure that every aspect of your space reflects both your personal style and meets our strict quality benchmarks.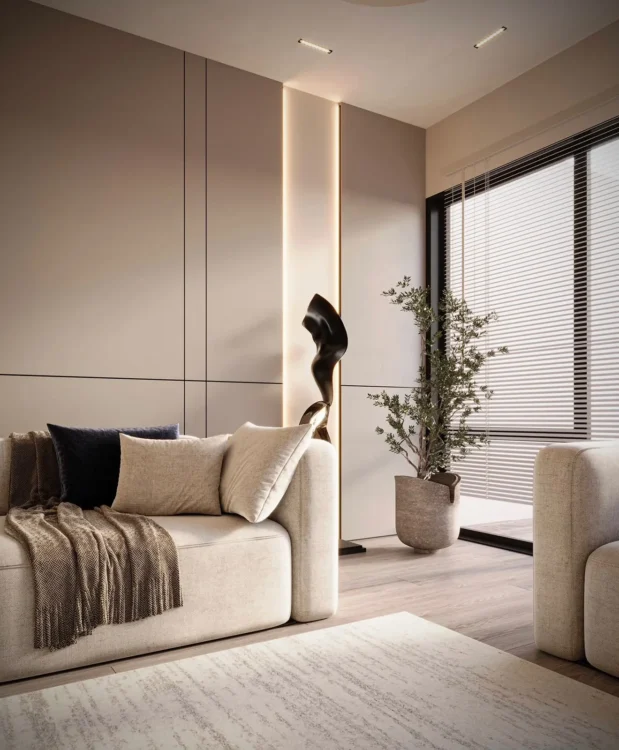 Why Us
Choosing Rawabi Interiors means going for a partner who understands the complexity of choosing the right choices for your house. We are not just designers; we are innovators and artists who believe in creating spaces that match with the soul of the city and the hearts of our clients. Our portfolio showcases a diverse range of successful projects, each bearing the hallmark of our dedication to excellence and innovation.

With us, you gain access to a world where every decor choice is planned, every furnishing is carefully selected, and every living room is a representation of a luxurious lifestyle. Allow us to bring our expertise into your home, where we don't just design spaces—we create experiences that elevate everyday routine.
Explore Other Apartment Services