Apartment Dressing Room Interior Design
The room that contains your most heart-precious items.
Our Apartment Dressing Room Interior Design
At Rawabi Interiors, we understand that an apartment dressing room is more than just a place to just store clothing—it's an area where one's personal style is both discovered, admired, and placed.Our bespoke apartment Dressing Room Interior Design services in Dubai are perfect for the discerning individual seeking a pleasant blend of luxury and organization. We meticulously plan every inch of your clothing area to create a spacious and functional space that complements your lifestyle.

Our engineers incorporate smart storage solutions, great lighting, and luxurious high-end materials to ensure your dressing room is not only sophisticated but also a reflection of your personal taste.With our finger on the pulse of the latest trends, we guarantee a space where comfort meets glamour. Whether you desire a bold statement piece or a basic haven, our tailored layouts promise to transform your dressing room into a masterpiece of personal luxury and efficiency.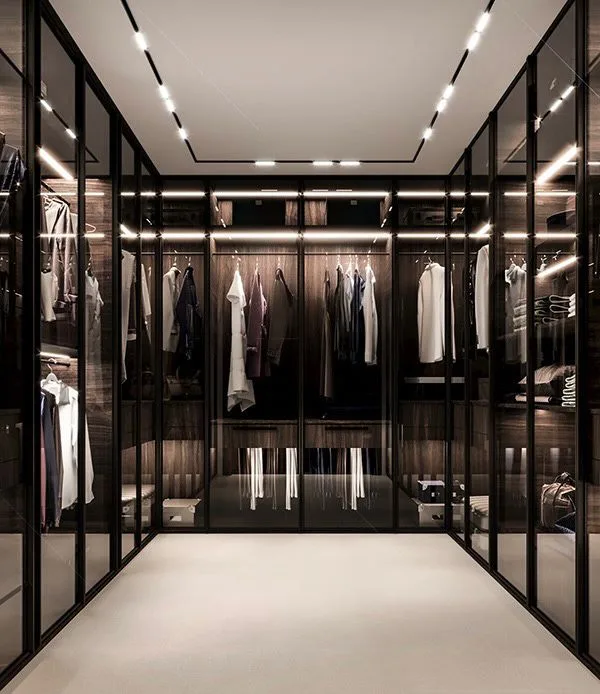 How We Work
Our approach to dressing room projects is underpinned by a strategy of cautious planning, client-based customization, and a deep understanding of both form and function. We start each project with an in-depth consultation to align our creative vision with your practical needs, to ensure that every aspect of your project is tailored to your unique lifestyle.
Our process is interactive and transparent, involving you in every decision, from the initial concept to the final touches of the room fit out. Utilizing state-of-the-art technology and innovative techniques, we guarantee a room that is not only aesthetically pleasing but also supremely functional, embodying the symbol of UAE's luxury living.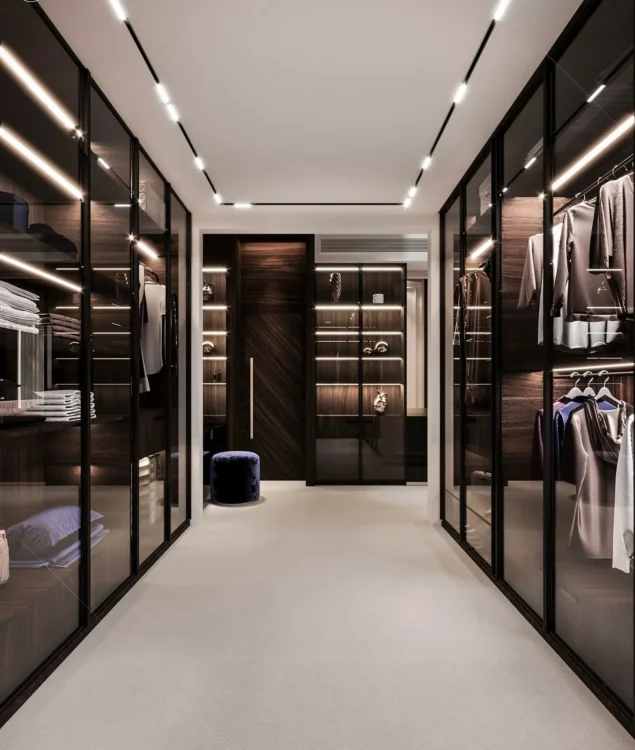 Our Team
Our team is the cornerstone of our success in all our projects. Comprising experienced designers, expert project managers, and skilled artists, our team brings a diverse skill set and a shared commitment to excellence. Each member is selected for their unique talents and their ability to contribute to the consistent creation of your space decoration makeover.

In the busy city of Dubai, our team stands out for its dedication to crafting personalized spaces that echo the desires of our clients. Through continuous professional development and a keen eye for emerging trends, we ensure that your dressing room is nothing less than spectacular.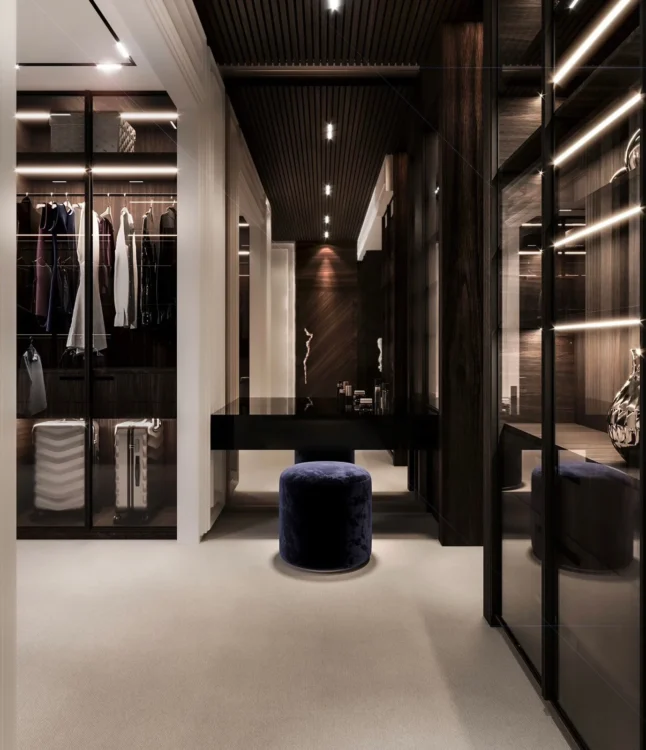 Why Us
Choosing us for your apartment Dressing Room Interior Design projects means selecting a partner known for precision, luxury, and innovation. We are not just designers; we are keepers of personal spaces, understanding that your dressing room is an intimate part of your daily routine.
Our reputation is built on delivering projects that reflect the unique character and needs of our clients, with every element carefully considered and flawlessly executed. Our clothing room decors stand as a testament to tailored elegance and functional beauty. Let us transform your vision into a space where every detail is schemed with you in mind, setting a new standard for luxury living in Dubai.
Explore Other Apartment Services